Content
FAQ
Introduction
This article is meant to assist you with using your scanner inbox.
If you have a question not addressed here, you can search at the bottom of this article in
Related Topics or you can Contact Support.
Purpose of the Scanner Inbox
Quick and easy way to get hard-copy or attachment documents into the extendedReach system.
Accessing the Scanner Inbox
Folder will be on your Workspace, called "Inbox".
Image: "Workspace Scanner Inbox on Screen"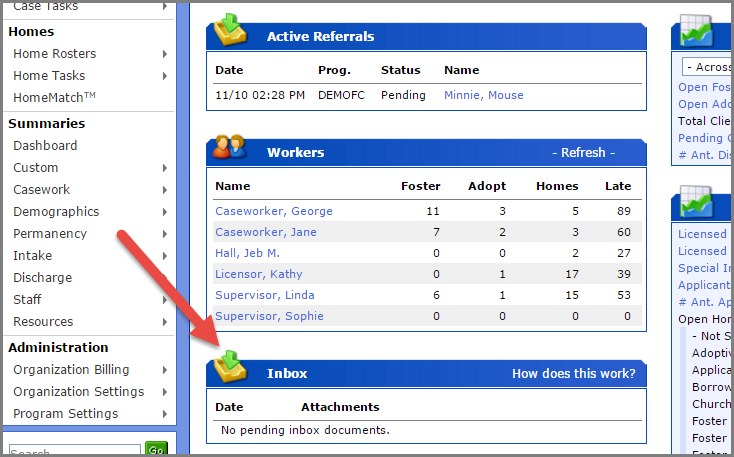 Using your Scanner Inbox
1. Scan and email documents with an email-capable scanner directly (do not BCC) to your Scanner Inbox using the email address associated with your Scanner Inbox. Easily find the email address by clicking "How does this work".
Image: "Scanner Inbox "How does this work" Screen"

Image: "Scanner Inbox "How does this work" Screen"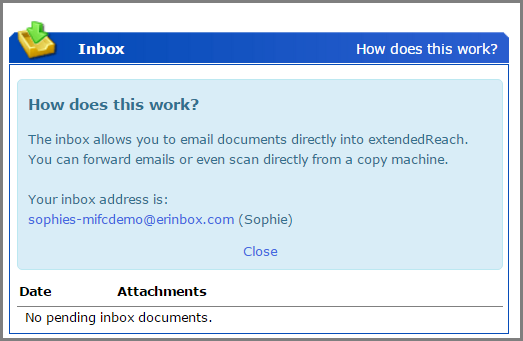 2. To file the attachment, click on "File This".
Image: "File This Screen"


3. Select Case or Home.
4. Answer question: What active case/home is this related to?
5. Answer question: What type of activity or report is this?
6. Answer question: Who performed this?
7. Press "Save & go to".
Image: "Where Should this be Stored" Screen"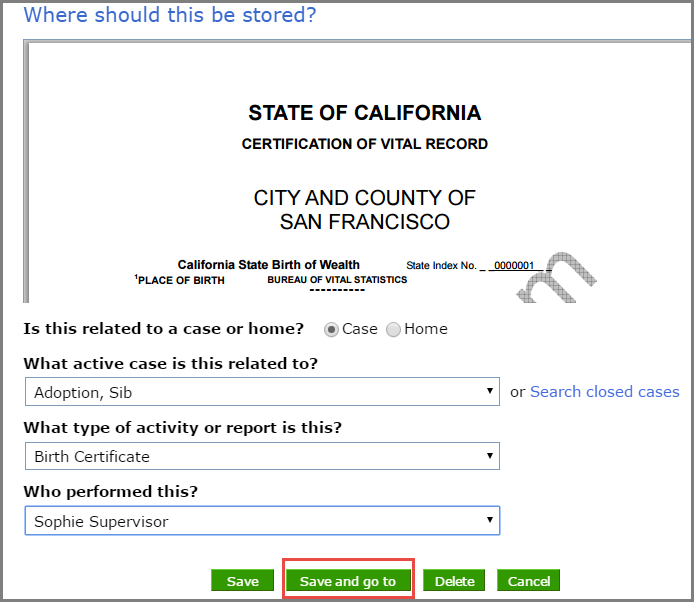 8. Description of document is found here.
9. Press "Complete". Document will now be stored.
Image: "Complete" Screen"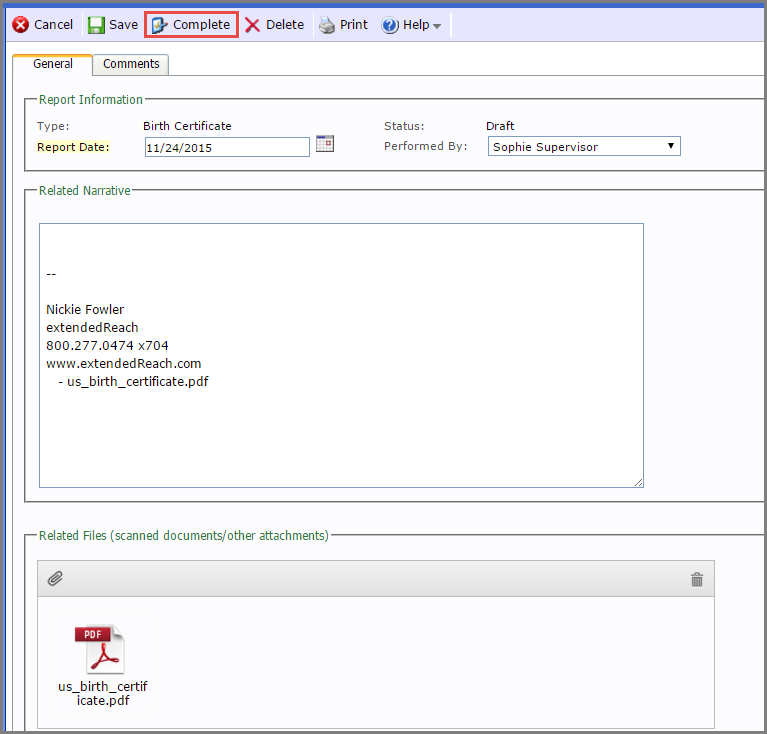 Related Topics
Next Topic Automatic Tracking of Email Correspondence →