Content
Introduction
Welcome to extendedReach! This article is meant to get you started with accessing extendedReach. If you have a question not addressed here, you can search at the bottom of this article in Related Topics or your can Contact Support.
In your message to support please include:
Your phone number
A detailed explanation of the problem,screen shots, question, or comments
A case name or home name to use as an example (if applicable)
System Requirements
Users' computers must have the following minimum system capabilities:

Operating System: Microsoft Windows 7 or later (recommended) or Mac

OSX

Web Browser: Microsoft Internet Explorer 9.0 or later, Chrome, Firefox, or Safari
Tablets/Mobile Devices: Microsoft Surface Pro 2 or later (iOS, Android, and Windows RT tablets and mobile devices are not officially supported, but should work with limited file-editing capability)
Microsoft Word 2003 or later
Microsoft Excel 2003 or later
Broadband Internet connection
Up-to-date, standard, anti-virus software—such as Norton or McAfee


Welcome Email
You will receive an email from extendedReach with our login link, your login ID, which is your email address, and your temporary password. Click on the extendedReach link.
Image: "Log In Email"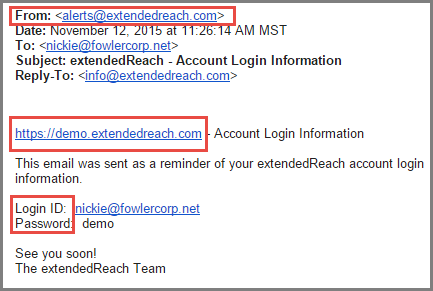 Log In Screen
Use the information provided in your email: login ID or email address and your temporary password. You will be asked to chose a new password when you login for the first time.
Image: "Log In Screen"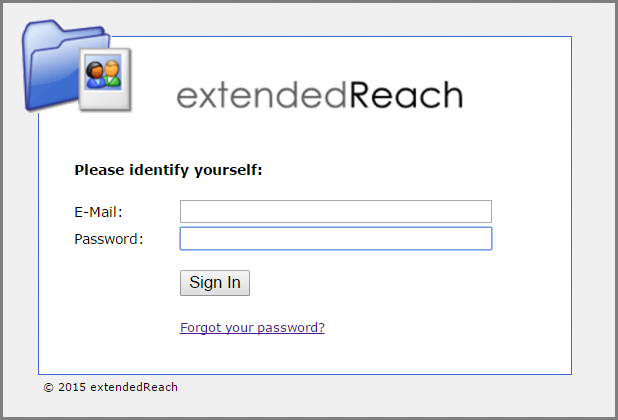 Forgot Your password
If you forget your password, simply click on the Forgot your password hyperlink and you will receive an email. With that information, you can login and select a new password.
Image: "Forgot Password Screen"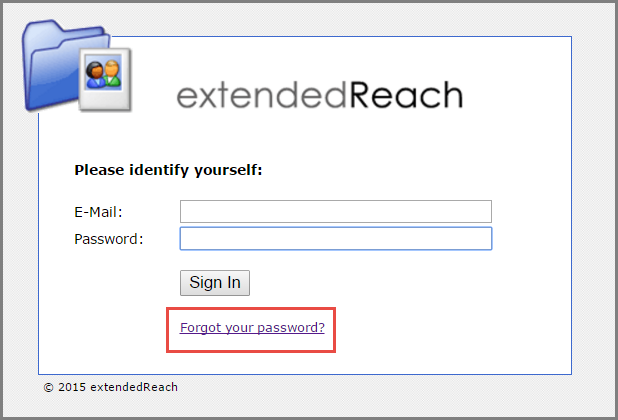 Changing Your password
Should you wish to change your password, simply click on My Preferences and select Change Password. This will allow you to change your password right in this screen.
Image: "Changing Password Screen"


Logging off
You are not logged off until you click "Logout" in the top right corner of the screen. If you navigate to other websites you are still logged into your extendedReach until you have clicked this button. We set the timeout to 8 hours to make working with Word documents easier.
Image: "Log Out Screen"


Home Page Layout
Click on the Folder in the upper left-hand corner to return to your Home Page or "Workspace"
Image: "My Home Page Screen"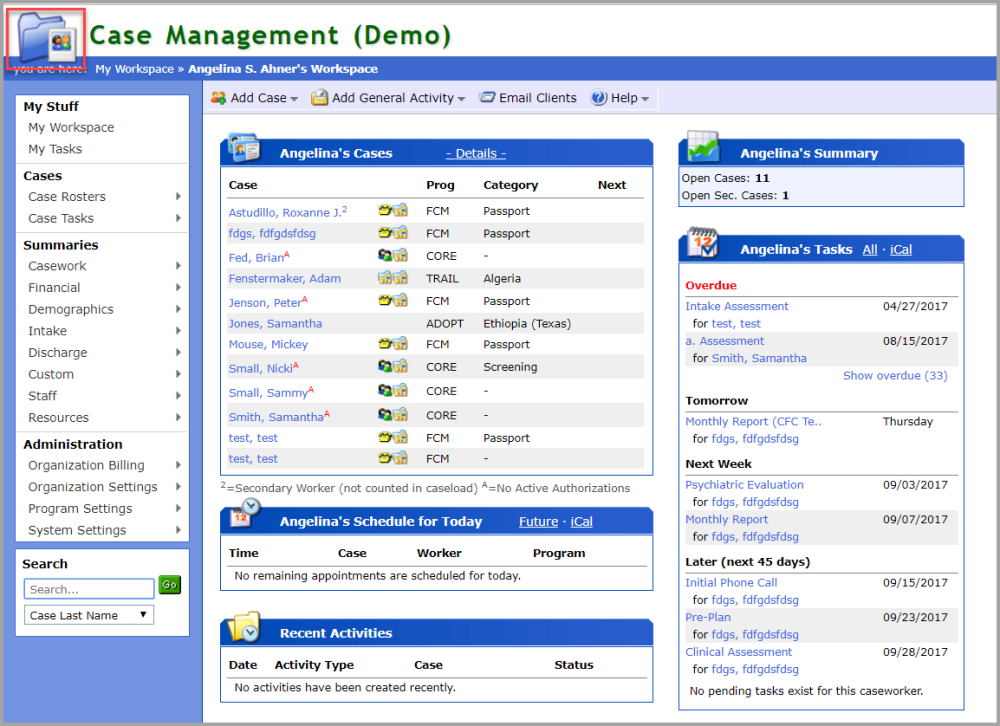 My Preferences
Click on "My Preferences"
Image: "My Preferences Screen"


Adjust information as desired, and

SAVE

.
Image: "My Preferences Screen"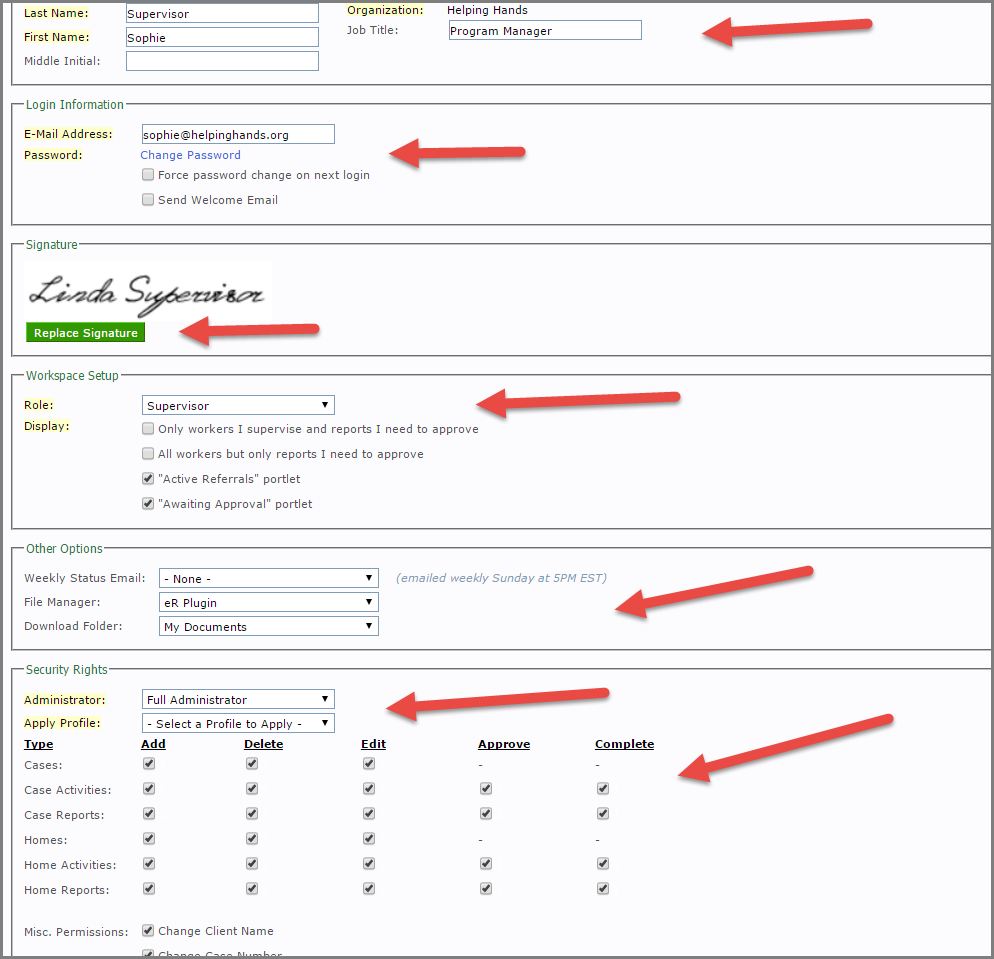 Related Topics
Next Topic Getting Started – Using eR →