Content
Introduction
This article is meant to assist you with exporting data from extendedReach.
If you have a question not addressed here, you can search at the bottom of this article in
Related Topics or you can Contact Support.
Explanation and Purpose of the Exporting Data
Agencies utilize data from extendedReach for a variety of reasons. Custom data exporting allows your agency to manipulate data for other purposes.
Exporting Data Security Level Requirements and Access
You must be an Agency Administrator to access "Administration" on the left side of your Workspace. Hover over Organization Settings and click on Export Data.
Image: "Custom Export Data Access"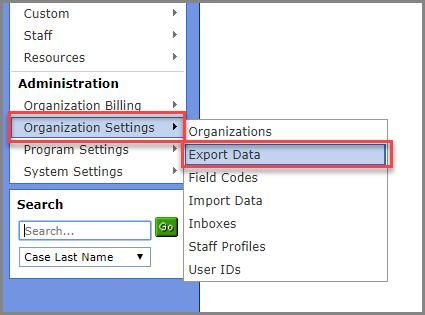 Steps to Custom Exports
Select what you would like to export, from the drop-down menu.
Image: "Export Data Selection"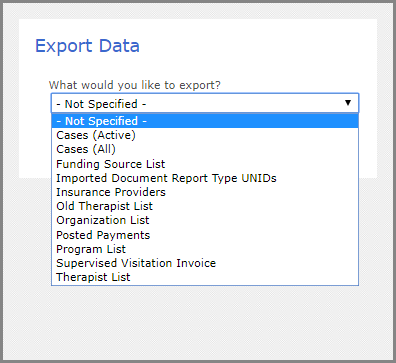 Select up to two date parameters, and click on "Submit".
Image: "Data Parameters Selection"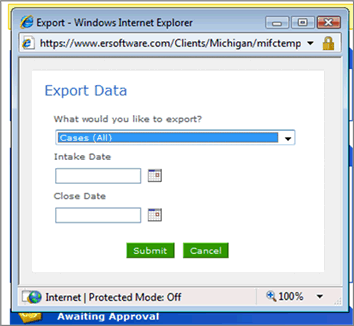 Click on the "Download File" button once the system has generated the data for export.
Image: "Download Data"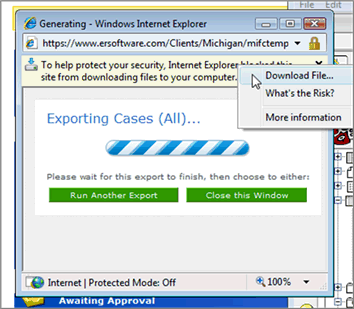 Click on "Open" file to view data.
Image: "Open Data"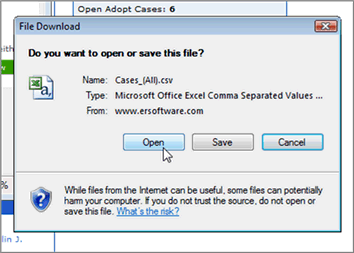 View Data. You can save from here, or manipulate your data to your liking.
Image: "ViewData"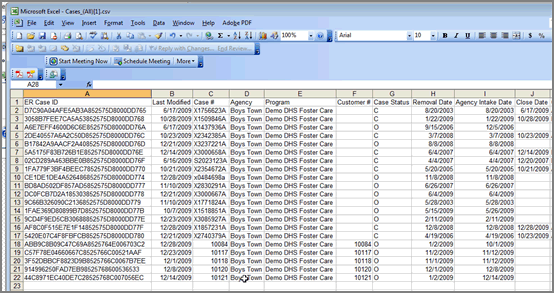 Related Topics
Next Topic extendedReach Plugin Technical Overview →