Content
Introduction
This article is meant to assist you with the Case Record Tab in a Case Screen.
If you have a question not addressed here, you can search at the bottom of this article in
Related Topics or you can Contact Support.
Case File Layout
Image: "Case Screen: Case File Tab Layout"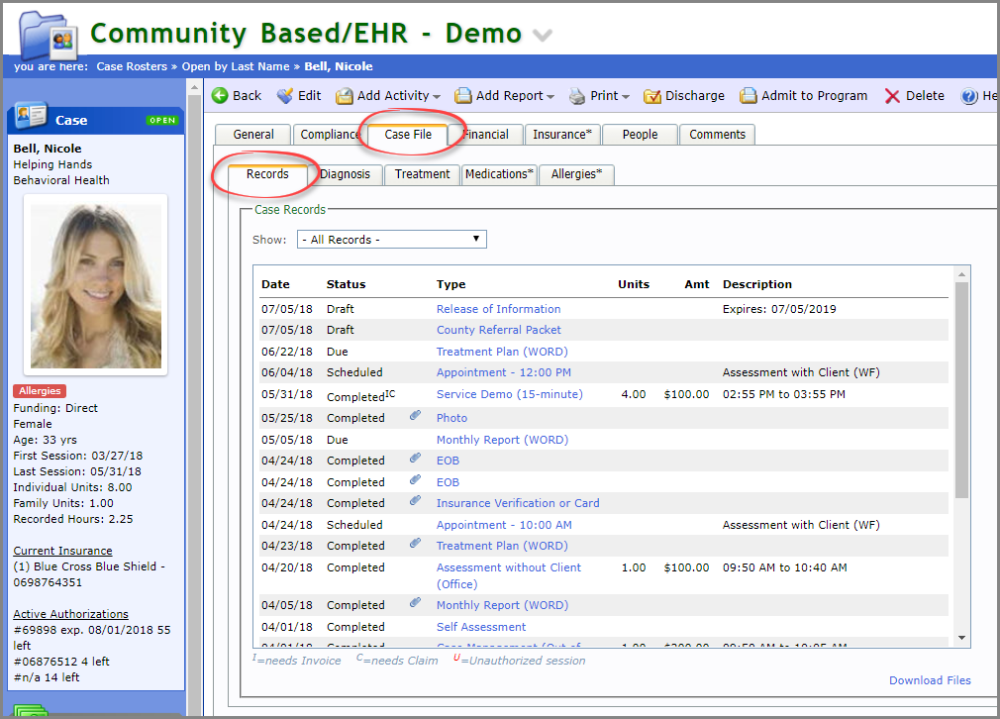 Show Case Records
Use the drop-down menu to pick and choose which records you want to see. Select "All Records" to view all activities. reports, revisions, and more. You can choose to view only Appointments, Activities, or specific reports.
Image: "Show Case Records Options"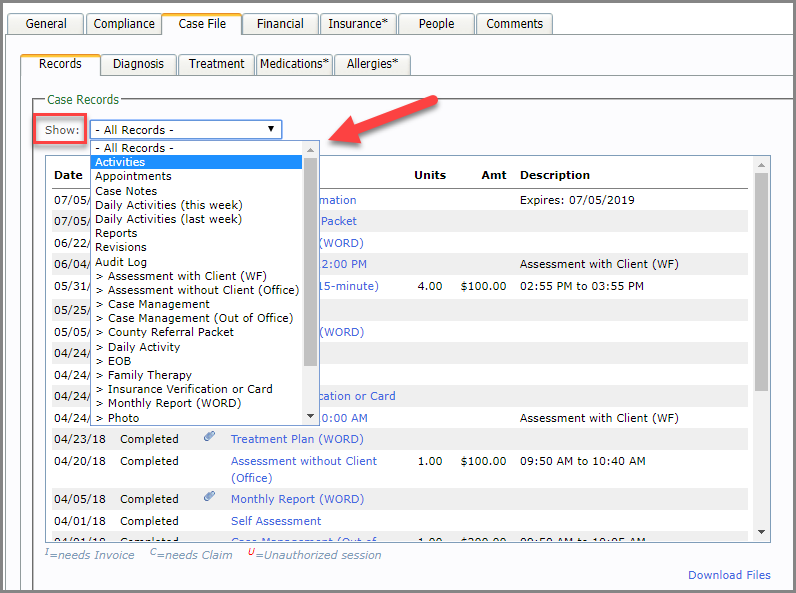 Download Files
Image: "Download Files Option"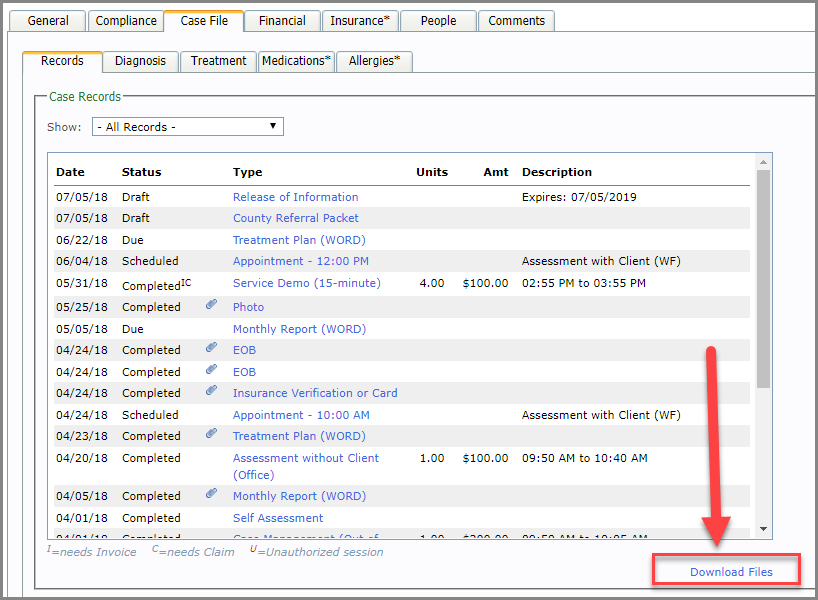 Click on "Download Files" to download all of the files associated with the case to a computer or USB.
Image: "Downloads"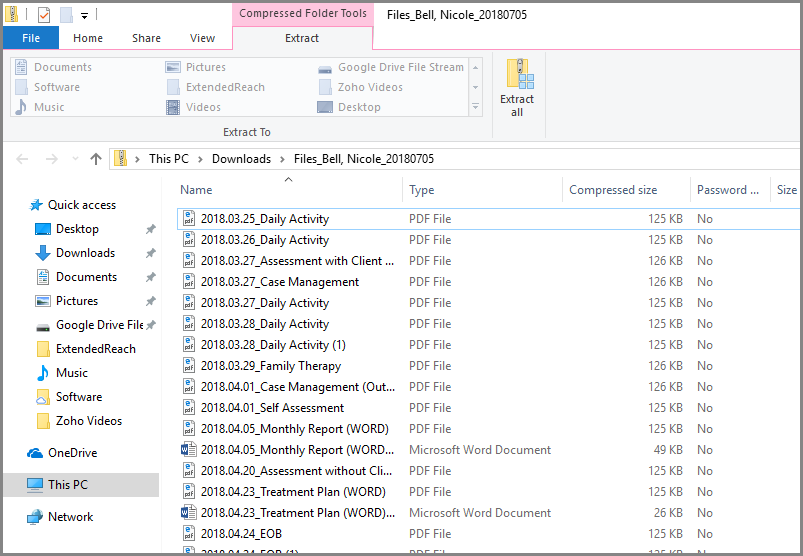 Related Topics
Next Topic Case Screen: Diagnosis Tab →