Content
Introduction
This article is meant to assist you with Aging Reports. This is part of the optional add-on tool, called "Advanced Financial Management". If you are interested in the extendedReach Advanced Financial Management tool, please contact your Agency Administrator, or extendedReach sales.
If you have a question not addressed here, you can search at the bottom of this article in
Related Topics or you can Contact Support.
Explanation of Aging Reports
Once the Advanced Financial Management functionality is enabled, Aging Reports will be available. Aging Reports are reports of unpaid amounts sorted into different columns determined by the number of days the amount is past due.
Accessing Aging Reports
You must be an Agency Administrator to access "Administration" on the left side of your Workspace. Go to "Organization Billing", and click on "Aging Reports".
Image: "Aging Reports Access"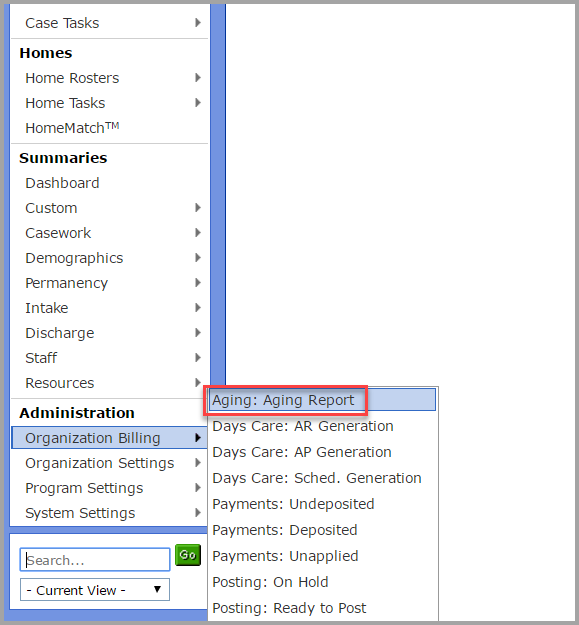 Aging Reports Usage
Aging Reports can be used by breaking down data in a variety of ways.
Image: "Aging Reports Usage"


Option 1. Groups: Hover over "Group Aging", and select a category from the drop-down menu.
Image: "Aging Reports: Group"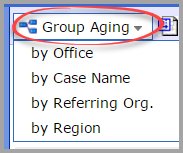 Option 2. As of Date: This button will generate a Historical Aging Report which will show what amounts were past due on a particular date in the past. This functionality is typically used for financial audits as well as to determine historical trends (increase/decrease in overall amounts due). The Historical Aging Report can also show "Posted Balance" as of a date. (This will report on only the amounts posted to your accounting system and use the Posted Date to age an amount.)
Image: "Aging Reports: As of Date"


The box below will open. Complete the fields and click on "Submit".
Image: "Aging Reports: As of Date Details"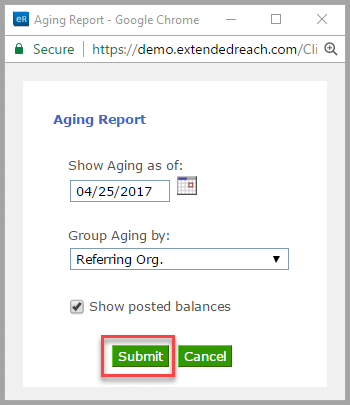 This is the document that will be generated, based on your field selections.
Image: "Aging Reports: As of Date Results"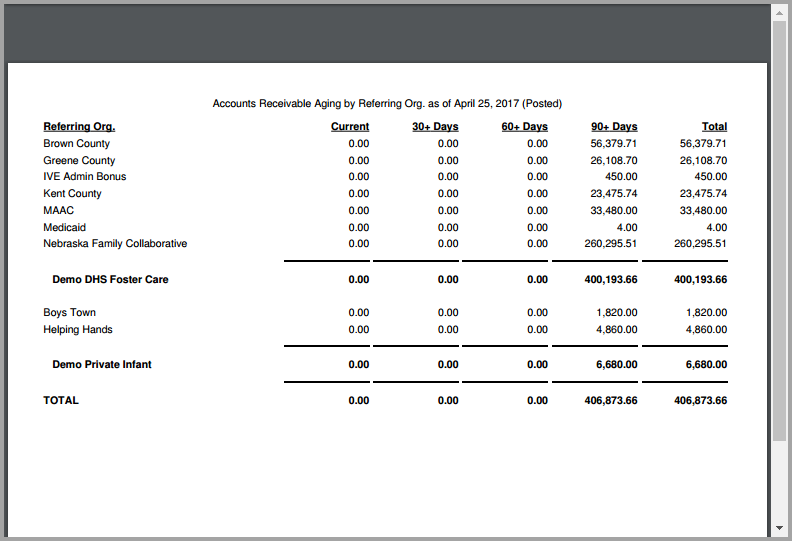 Related Topics
Next Topic Optional Feature: Advanced Report Builder (Zoho Reports) →