Content
Introduction
This article is meant to assist you with adding Insurance Providers that can be used on the Insurance tab for Cases.
If you have a question not addressed here, you can Contact Support.
Insurance Provider Layout
Image: "Insurance Provider Layout"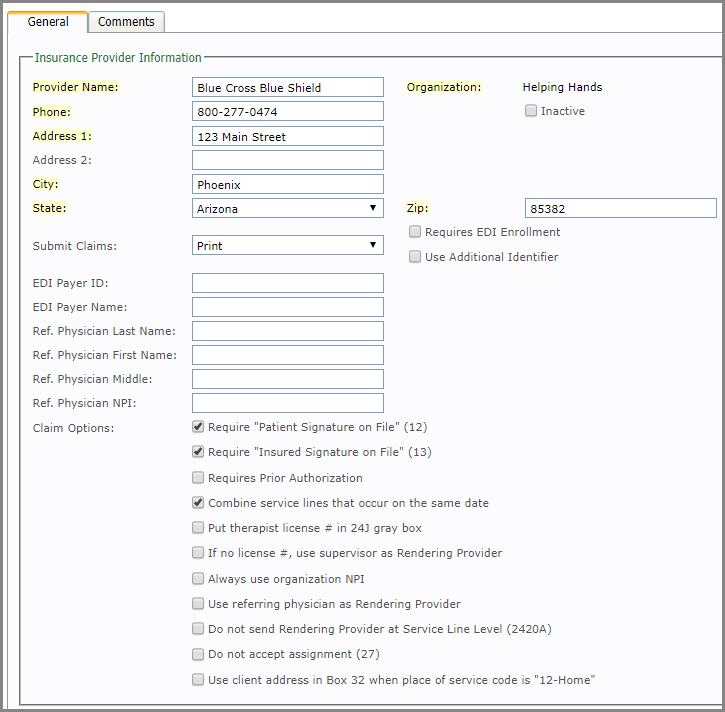 Adding an Insurance Provider
To add an insurance provider, go to Organization Billing and select Setup: Insurance Providers. From there, click on the Add Provider button.
Image: "Add Insurance Provider"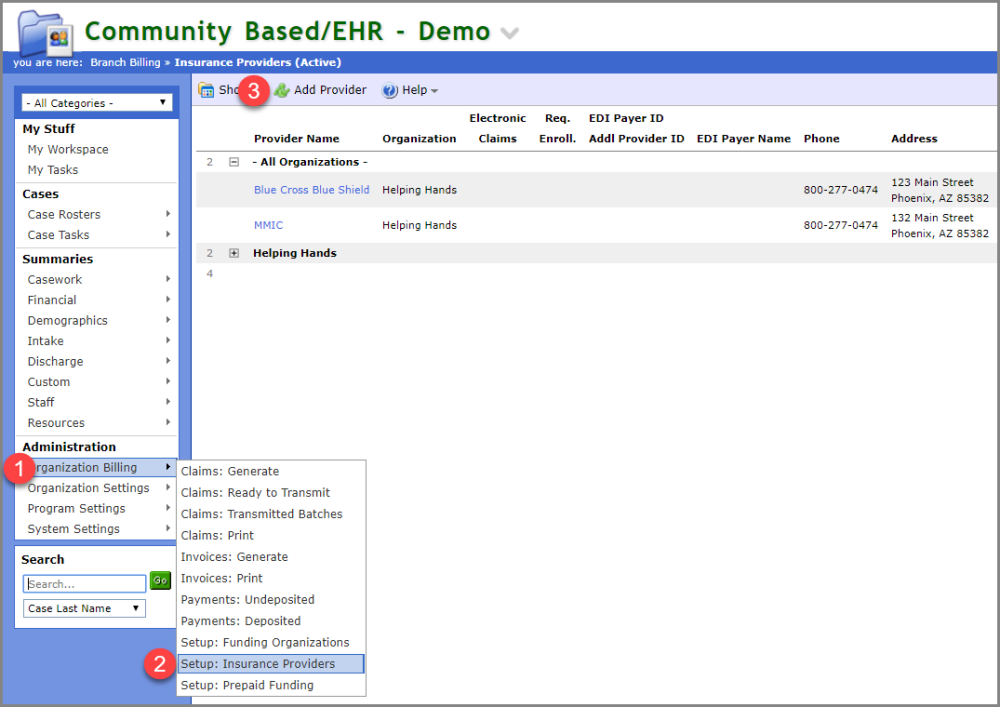 Once you selected Add Provider, fill in the required fields and any additional information.
Image: "Insurance Provider General Screen"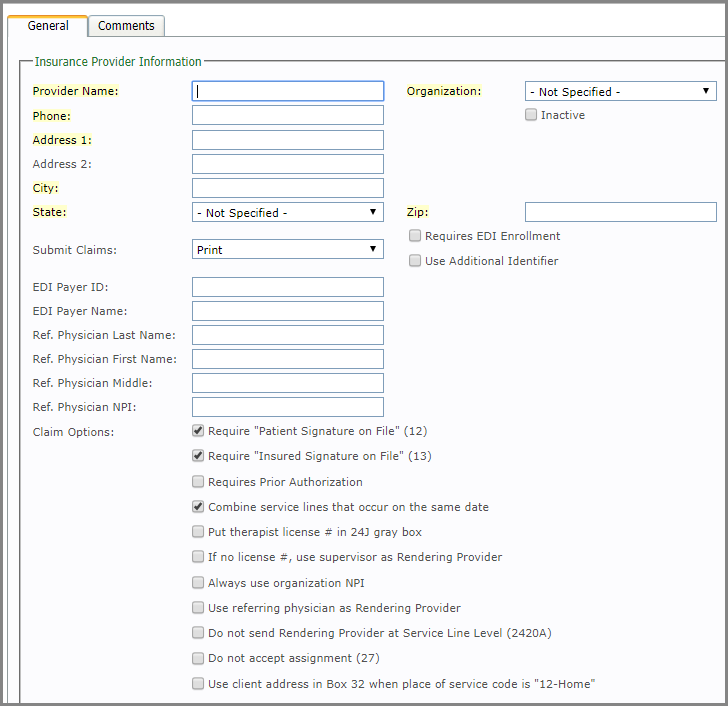 Field Name
Description
Provider Name
Phone
Address 1
Address 2
City
State
Submit Claims

EDI

Payer ID

EDI

Payer Name
Ref. Physician Last Name
Ref. Physician First Name
Ref. Physician Middle
Ref. Physician

NPI

Organization
Zip
Claim Options
Description
Require "Patient Signature on File" (12)
Require "Insured Signature on File" (13)
Requires Prior Authorization
Combine service lines that occur on the same date
Put therapist license # in 24J gray box
If no license #, use supervisor as Rendering Provider
Always use organization

NPI

Use referring physician as Rendering Provider
Do not send Rendering Provider at Service Line Level (2420A)
Do not accept assignment (27)
Use client address in Box 32 when place of service code is "12-Home"
Related Topics
Next Topic Adding Funding Organizations →