We have two Dashboard pages for you to get a quick glance at the studio standings.
Admin-Dashboard
This page will display 4 graphs.

The Sales Report graph is a bar chart representing the type of payments you receive and the amount received using that process.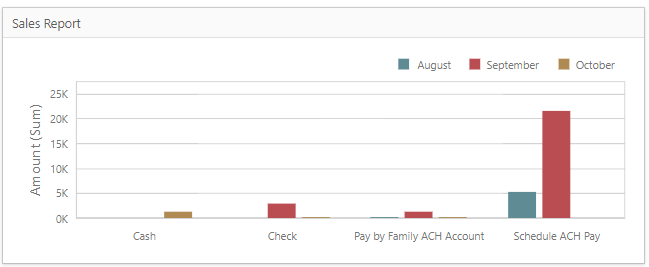 *The Invoice Status Repor*t shows the percentage of Open and paid invoices for the school.

The Student Signup Report allows you to see the month students originally registered in and the breakdown by current status.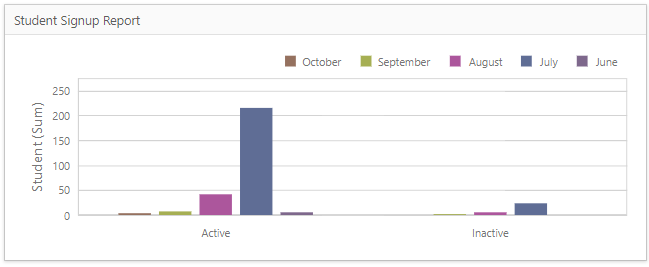 The Student Signup Status tells you the percentages of Active vs. Inactive Students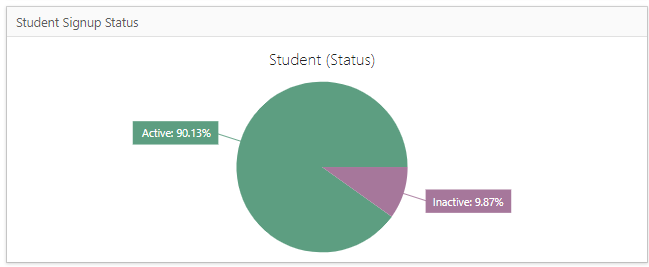 Student Enrollment Dashboard

This page will show you the Students Enrollments as of today.


How many are currently enrolled
How many Active students are not enrolled
How many dropped today
How many Active Students in total
How many Active Families in total


You will also see 4 graphs


The first will be a student chart (Active, Prospect, Inactive), Enrolled, Not Enrolled and Dropped
The Second is your marketing results- How did you Hear About Us? Question. It will display the results for marked in student registration or on the School Questions tab in the students details.
The third Graph displays the current enrollment progression. How many Enrolled today compared to how many enrolled this month compared to how many enrolled last month based on the registration date.
The fourth graph is

NEW

This graph gives you a total count of enrolled students from each season.


The bottom section has 2 charts.


The first will show you default season classes and their percent of capacity
The second will list where your active students live and the quantity from each town/city. (Enrollment status is not considered.)