Purpose
Testimony is licensed by the central system and the individual production systems that are to be recorded. Within this screen users can see existing licenses that are currently installed and add/change existing ones.
Once a License key has expired, Testimony users won't be able to use the software and all the drawer menus will be disabled. Only this "License Keys" menu will be operational.
Audience / Users
Testimony Administrators
Possible Actions
License Key details for the controller/central system and recording system are presented in a list view. Users can select the required system and view further details about the system in the details section by double clicking the selected row.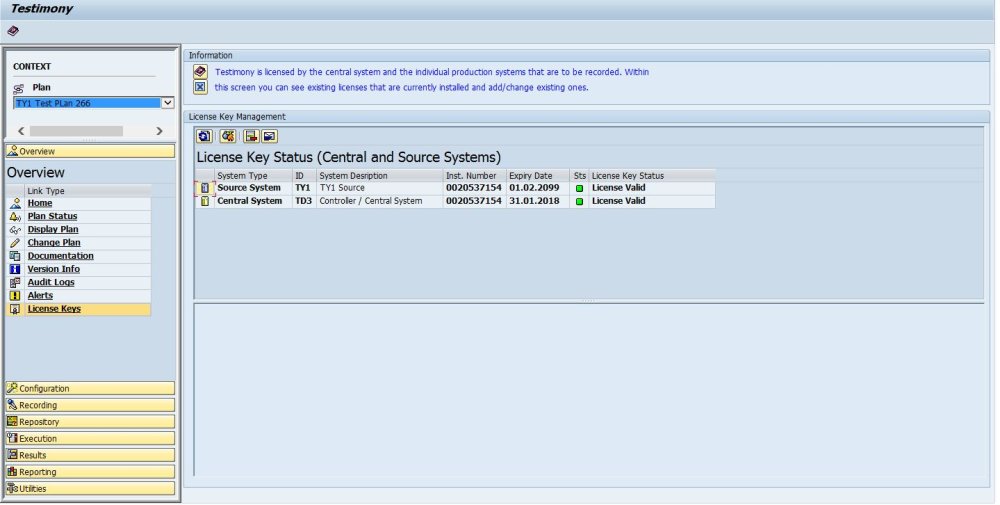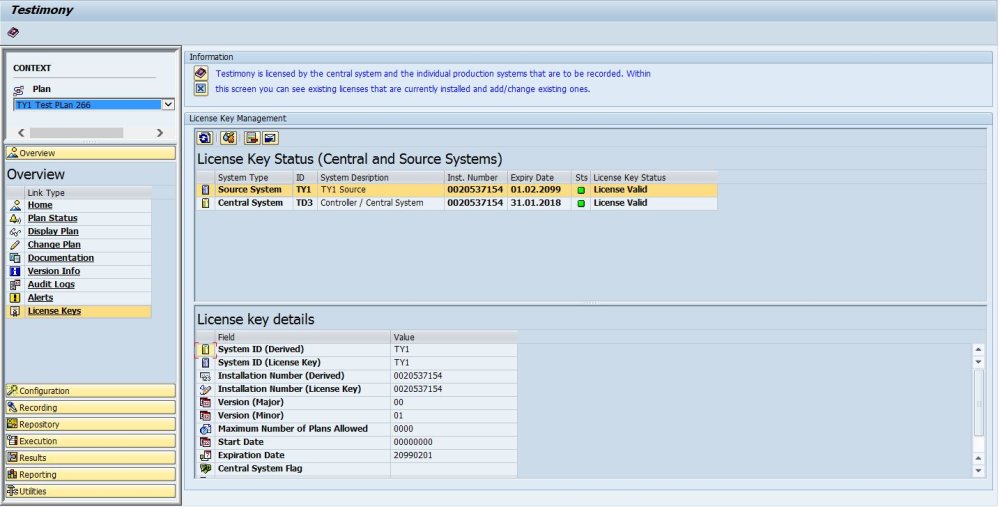 Additional possible actions include:
Install License Key
Delete License Key
Request New License Key
Install License Key: Click this push button to install the new supplied license key.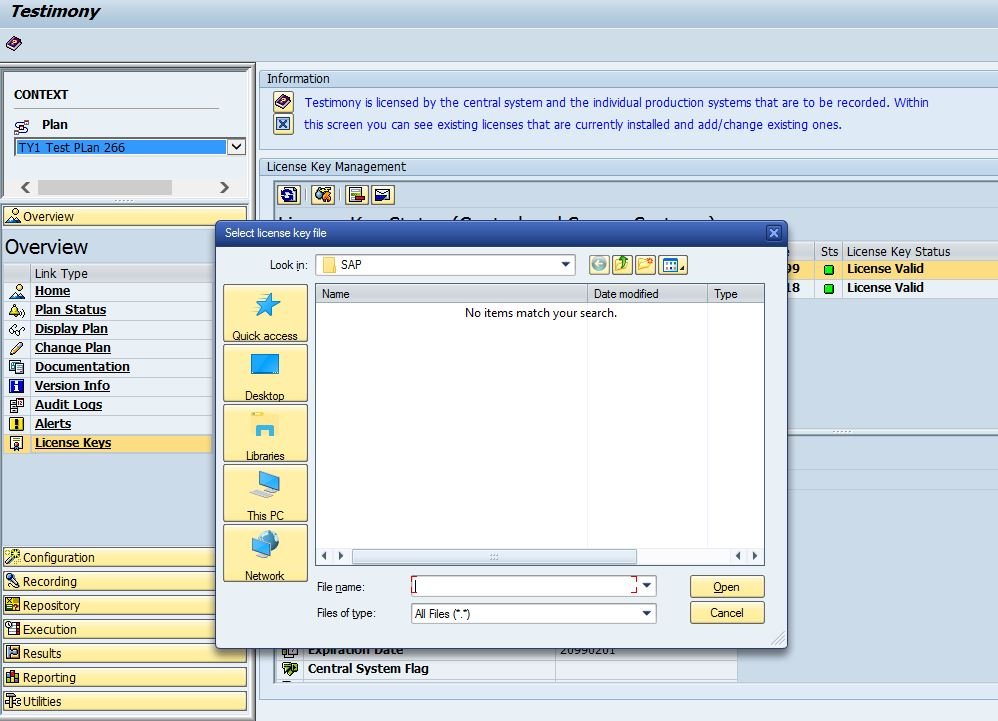 Delete License Key: Click this push button to delete an expired license key.
Request New License Key: Click on "Request New License Key" push button to get a detailed explanation about how to request a new license key. A window will appear providing details to be sent in an email to Basis Technologies support via email in order to request renewal license keys.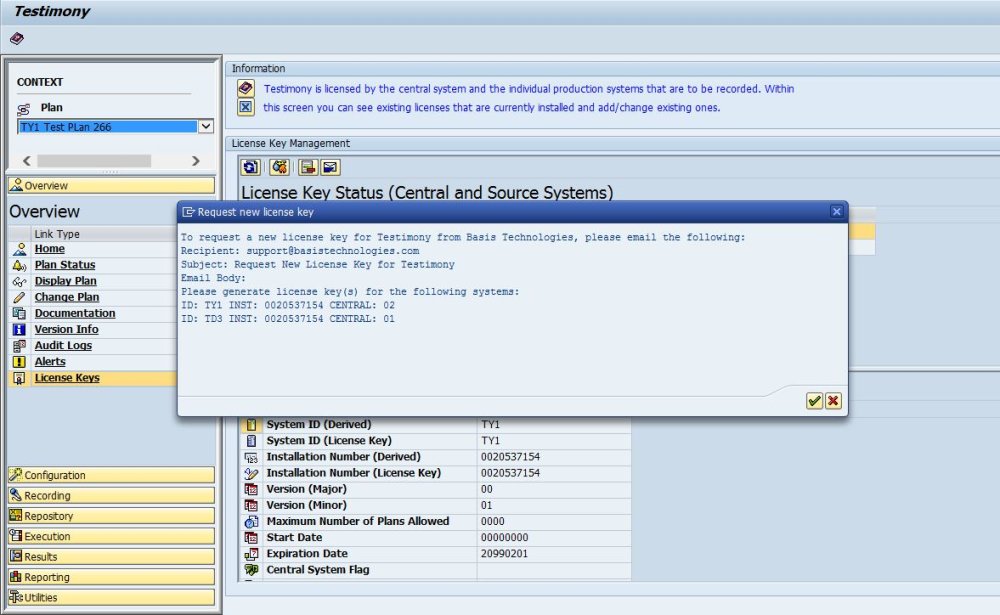 Feedback
Thanks for your feedback.