Purpose
From the screens displayed here you can configure directories upon which files that are accessed will be recorded. Those files accessed are then displayed in the "Monitoring" screens for the given source systems in the current test plan.
Audience / Users
All Testimony Users
Example Screen-shots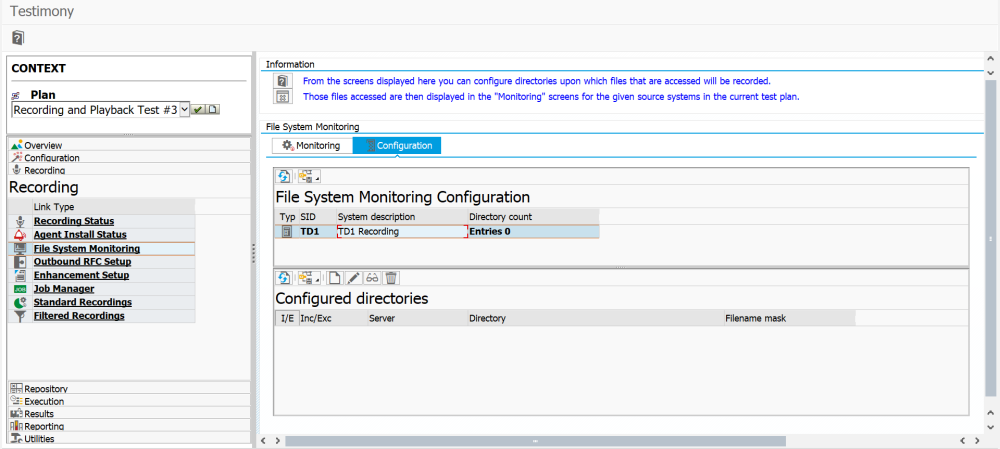 Feedback
Thanks for your feedback.