Purpose
For a given Test Plan, only a single active execution queue can exist. Historical execution queues can also be seen here. Please select an execution queue to view the items contained within it, along with their current technical status information.
Audience / Users
All Testimony users.
Possible Actions
Dynamic ID generation: This is the first action the user needs to perform prior to pressing "Start Execution Queue" button. The user needs to select the item in the Execution Queues list and press the "Dynamic ID generation" push button.
Start Execution Queue: For the playback, clicking this button will trigger the execution agent and the recorded test scripts will be executed in the playback system by the agent.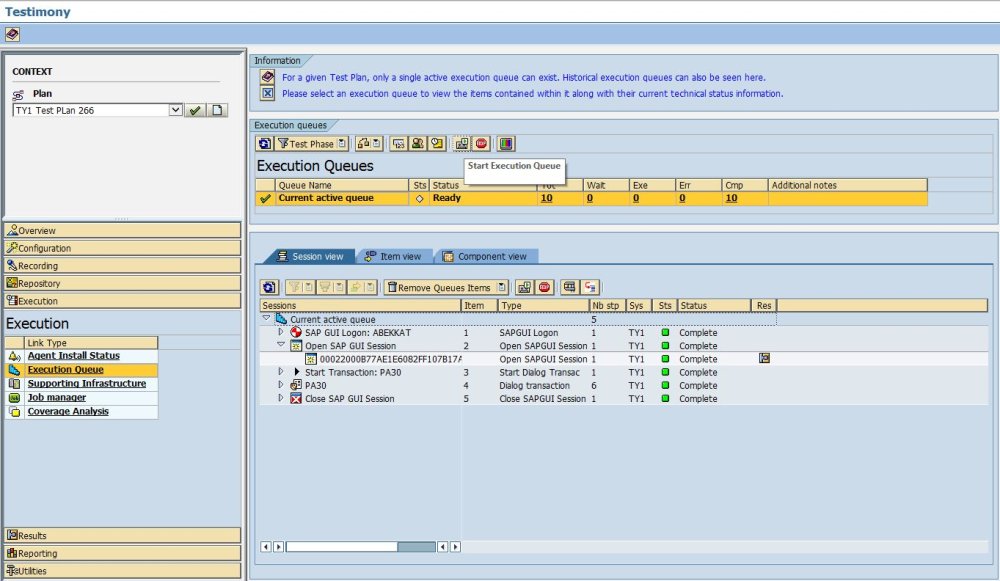 Stop Execution Queue: On pressing this button, the current playback will stop.
Remove Queues Items: This provides the user with an option to selectively remove any test script from the execution queue so that it wont be executed by the agent.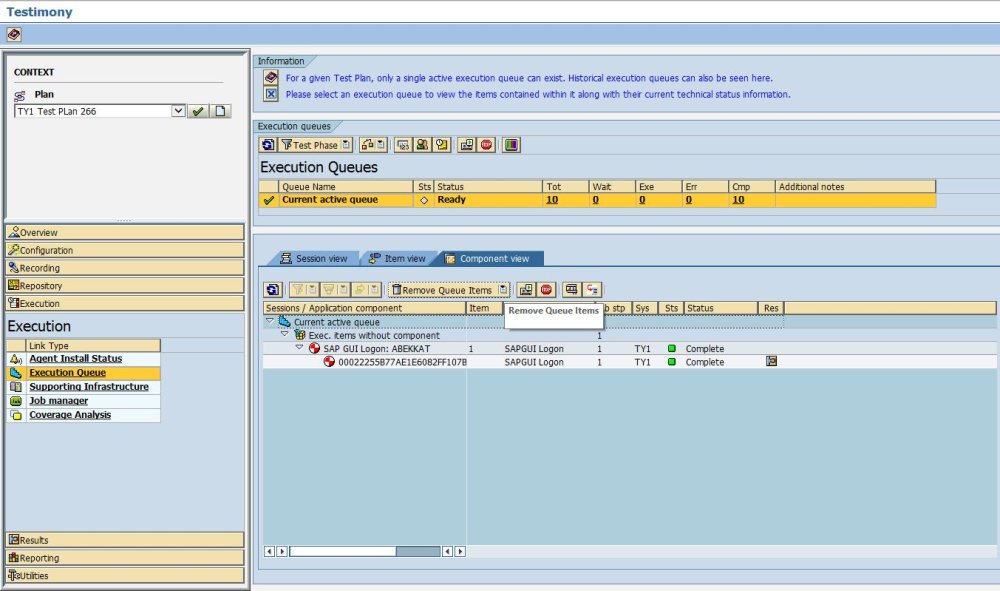 Items in the execution queue are presented as Session View, Item View and Component view. Based on preference, a user can choose a Session view which is a tree display, Item View which is a list display or Component view where the test scripts are categorised based on SAP business models.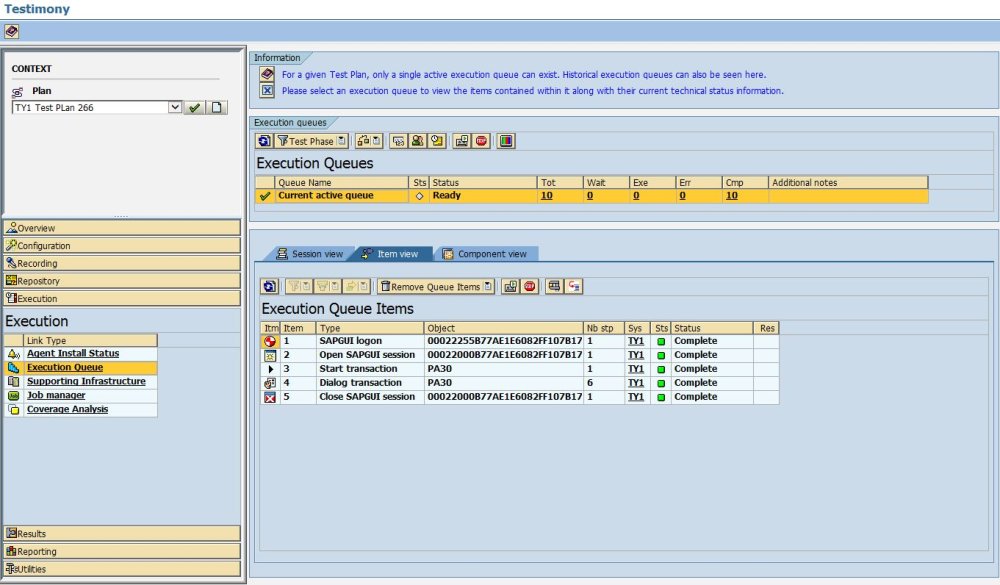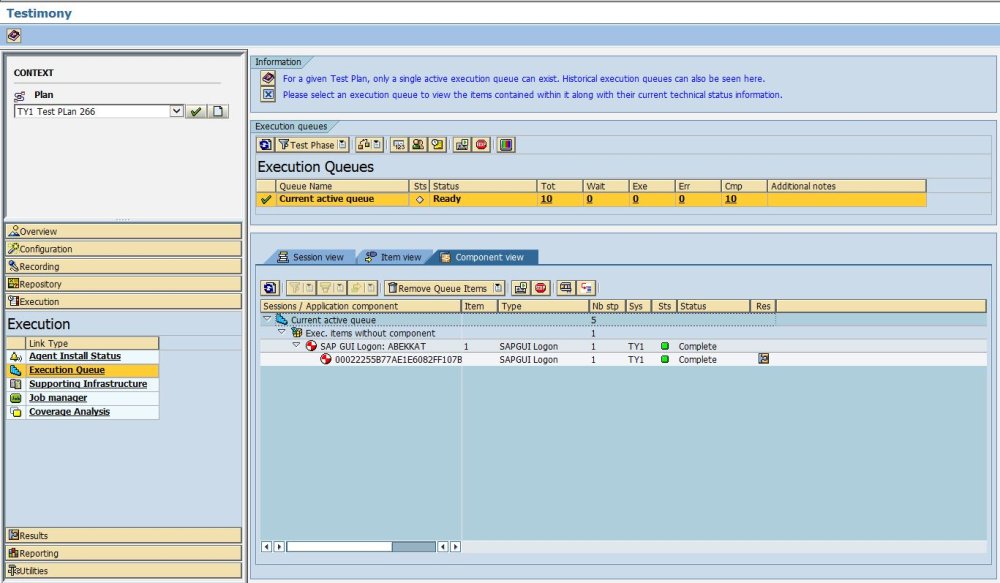 Feedback
Thanks for your feedback.