Purpose
This screen provides details of the current Test Plan. The information is presented on different tabs to show the header information, the source and target systems and their mapping, plus the users involved in this particular plan.
Audience / Users
All Testimony users
Possible Actions
Clicking on the required tab navigates to the tab to view the information in detail.
Header; basic data
This tab gives detailed information about the selected test plan.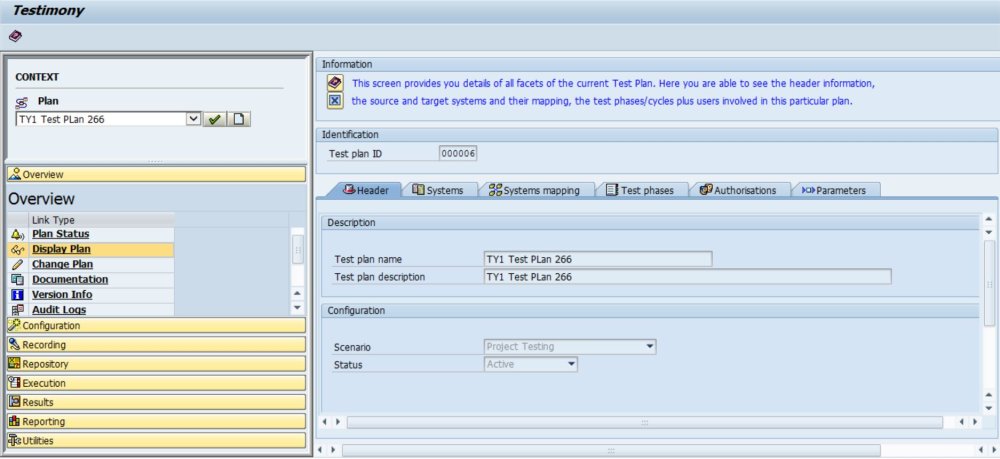 Systems
This tab presents technical information about the recording system and the play back system. The details are presented as grids with a drill down available to see further details by selecting the required row and clicking in on the "Display" button.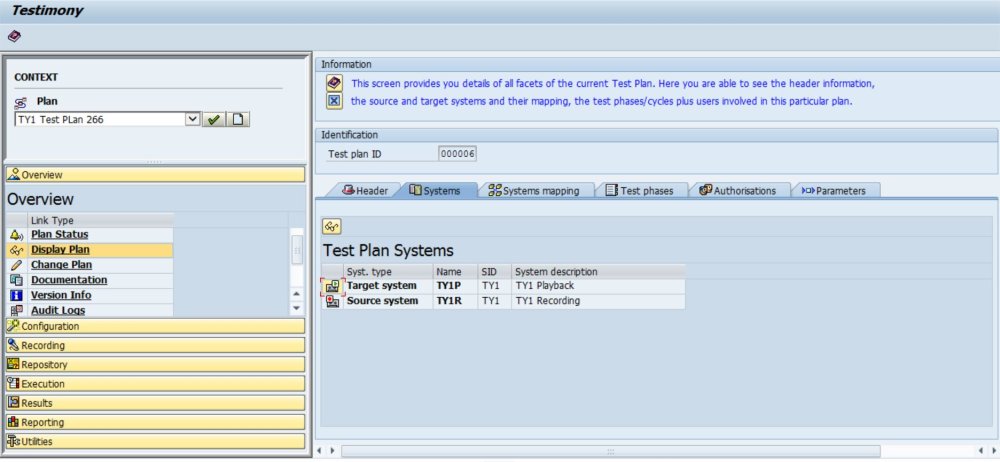 Systems mapping
This tab provides a pictorial representation of the Source system i.e the system where all the test plans are executed and the Target System i.e the system where the test scripts will be played back. In order to create a system mapping, select the "Create Link" tool-bar button and then drag and drop from the source system to the target system.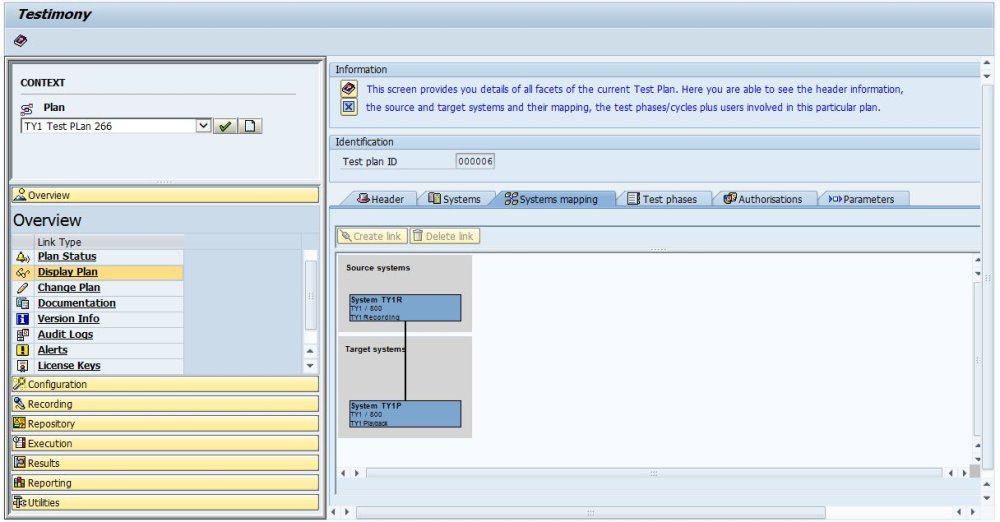 Authorizations
As an optional step from an authorization perspective, you can add users into your test plan that belong to one or more "Roles". A role represents a set of actions that users in that role are allowed to perform (e.g. activate a recording or raise a defect). In this screen, you can control which users belong to which roles for the current test plan.
To add users into a role (as displayed on the left hand side of the screen), simply find the users you are looking for by searching on the right hand side of the screen. When the list of users is displayed, drag and drop them onto the appropriate role on the left. They will then appear in the tree under the assigned role.
Feedback
Thanks for your feedback.