Purpose
Text management allows you to change various texts that are available within Testimony to suit your particular requirements. This is particularly relevant to Defect Management.
Audience / Users
All Testimony users
Possible Actions
Can create new text types for specific requirements around defect management.
Example Screen-shots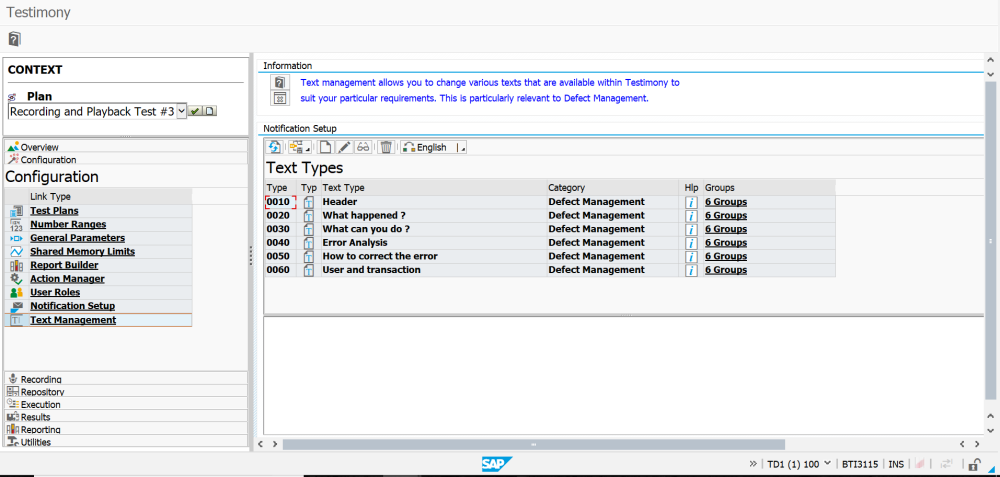 Feedback
Thanks for your feedback.