Purpose
All software required to run Testimony is available within this screen including the core central system software, recording and execution agents, drone agent for supporting systems and start/stop scripts to reset the time on the playback system. From here it is possible to download the software for deployment and use in other systems in the landscape.
Audience / Users
Testimony Administrators
Possible Actions
Download Version: The main grid displayed shows the various types of software that make up Testimony. An entry of the appropriate type can be selected and the button "Download Version" selected. The user will be prompted to store the latest version of the software of that type to their local machine. This software can then be deployed to the appropriate target system for use.
Double-click: A line in the main grid can be selected to display the previous versions of the software. Only the latest version is available for download in a customers system.
Example Screen-shots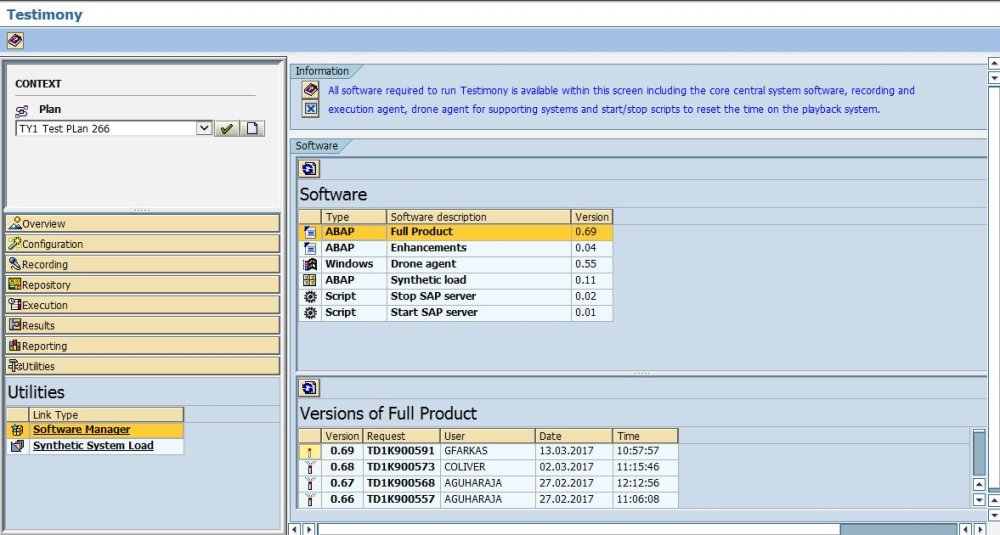 Feedback
Thanks for your feedback.