Purpose
This screen enables the user to monitor the key jobs that are run as a part of the execution / play-back agent. The overview screen lists job definitions and a drill down provides details of the individual executions of the jobs that support the play-back process.
Audience / Users
All Testimony users
Possible Actions
Show Last Execution Overview: Gives an overview of the last run.
Show Last Execution Spool: Displays the spool for the selected job.
Display Job Definition: Displays the information relating to Scheduling parameters and frequency of run.
Change job Definition: Allows the user to change the job run parameters.
Stop job execution: Allows the user to stop the currently running job.
Example Screen-shots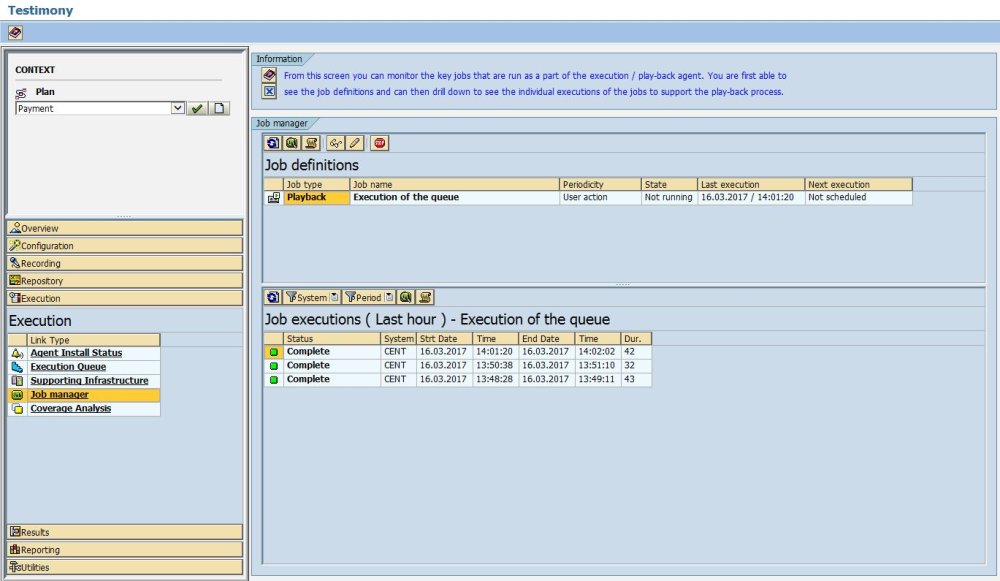 Feedback
Thanks for your feedback.