Purpose
This screen enables the user to monitor the key jobs of the recording agent. The overview screen lists the job definitions showing their type and frequency. The user can then drill down to see the individual execution of each job.
Audience / Users
All Testimony users
Possible Actions
Show Last Execution Overview: Gives an overview of the last run.
Show Last Execution Spool: Displays the spool for the selected job.
Display Job Definition: Scheduling parameters and frequency of run.
Change job Definition: Allows the user to change the job run parameters.
Example Screen-shots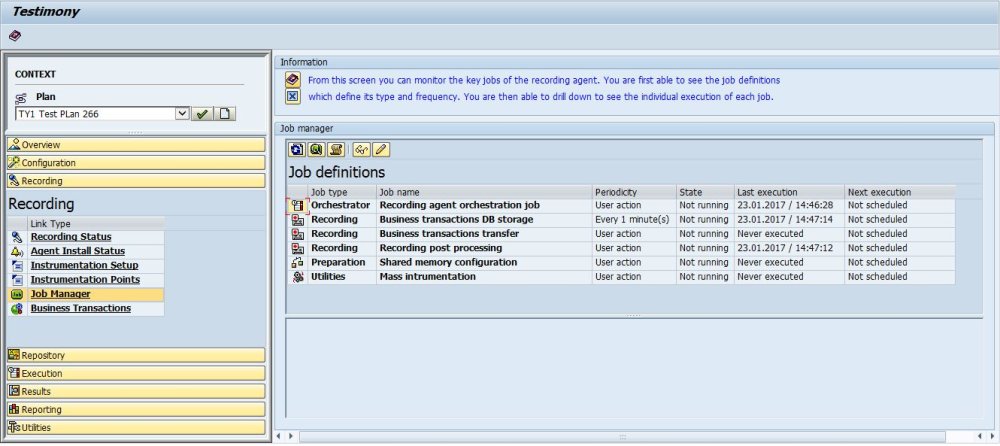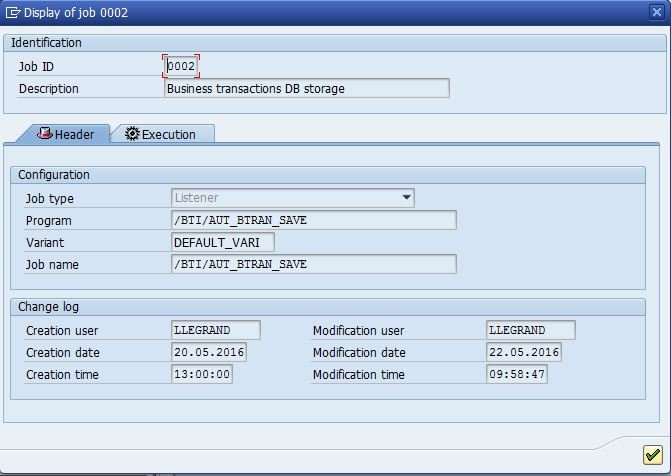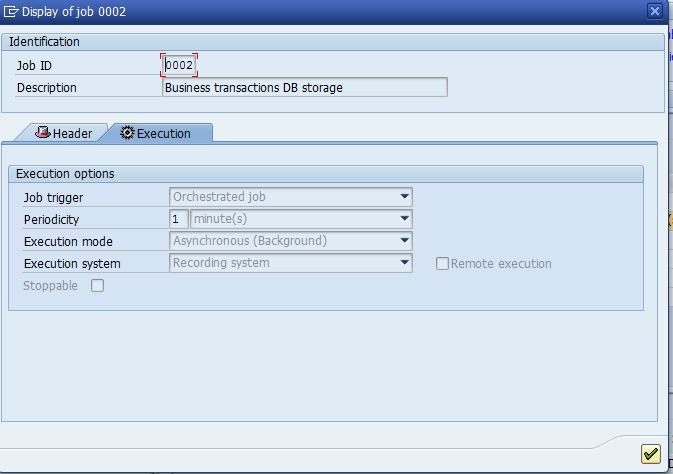 Feedback
Thanks for your feedback.