Purpose
From within this screen users can maintain the general parameters of Testimony which are not specific to a particular Test Plan. Test Plan specific parameters are maintained within the Test Plan itself. The Parameters are displayed as a list view and the values adjusted as required.
Audience / Users
Testimony Administrators
Possible Actions
A user can view and set the Parameter Value as required by clicking on the "Display Parameter" and "Change Parameter" buttons respectively.
Example Screen-shots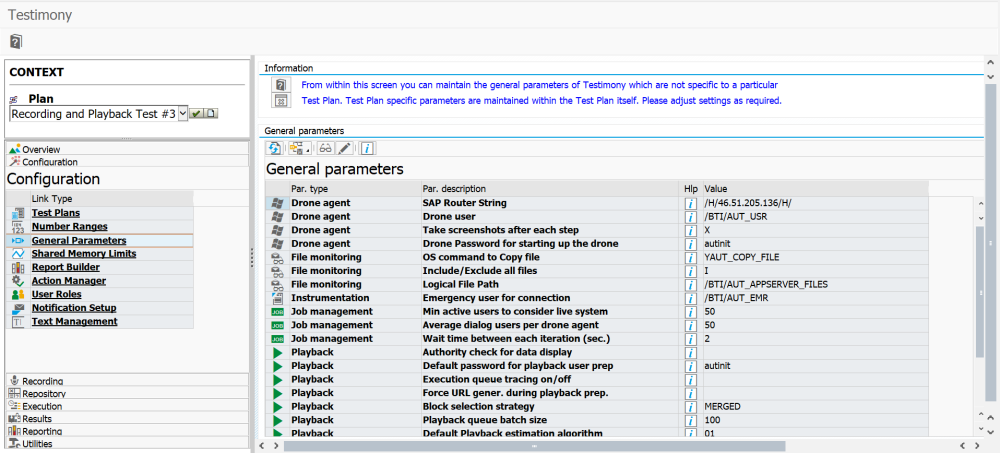 Display Parameter Details

Change Parameter Details


Feedback
Thanks for your feedback.