Purpose
Filtered recordings are generated when a source system is recorded in "filtered" mode. This allows you to restrict which users, types or objects are recorded so that they can then be used to generate "adhoc" test scripts.
Audience / Users
All Testimony Users
Example Screen-shots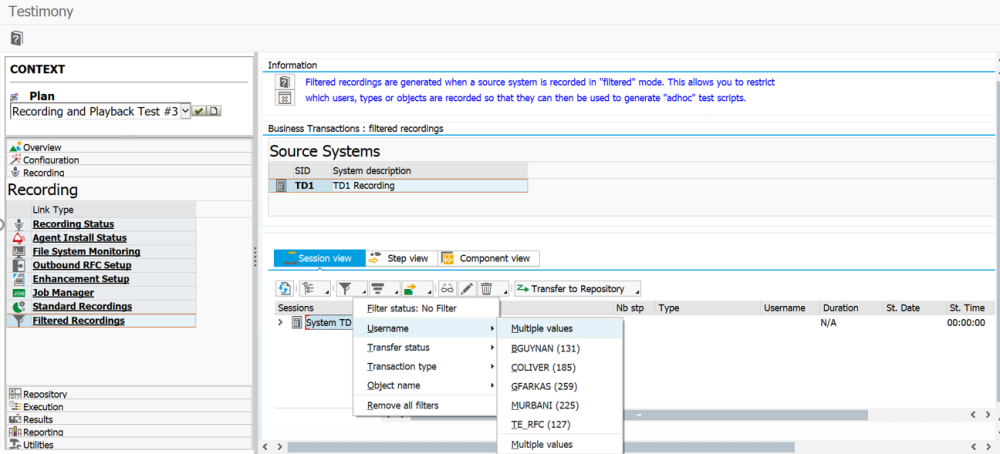 Feedback
Thanks for your feedback.