Purpose
The dashboard functionality in Testimony allows you to configure extensive "at a glance" reports to gain a deep insight into the performance metrics of the currently selected Test Plan. Dashboards can be customized in Configuration.
Audience / Users
All Testimony Users
Example Screen-Shots
When Test Plan has been run the Overview will have a graphical view of Testing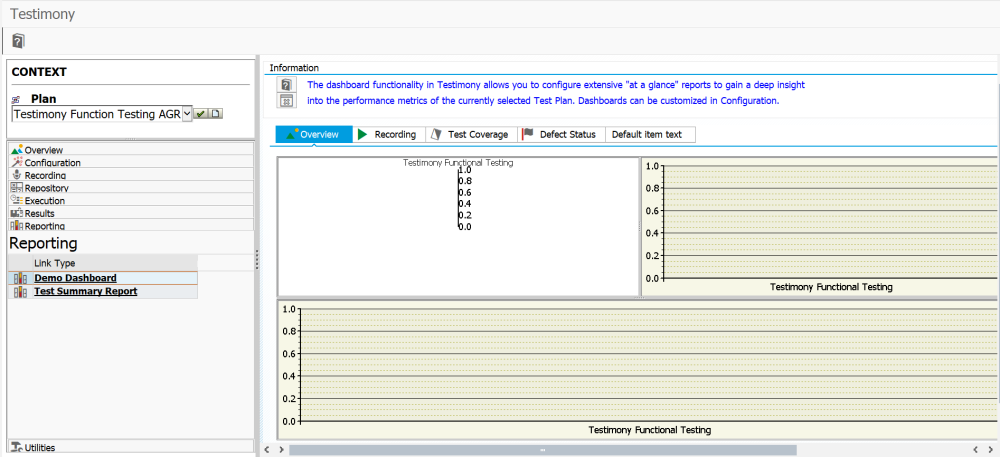 Feedback
Thanks for your feedback.