Purpose
This screen enables all facets of the current Test Plan to be changed. Changes can be made on the respective tab for the header information, the source and target systems and their mapping, the test phases/cycles plus users involved in this particular plan.
Audience / Users
All Testimony users
Possible Actions
Clicking on the required tab navigates to the tab to change the information.
Header; basic data
This tab enables the user to change details of the selected test plan in the respective input fields, and save by clicking the save button.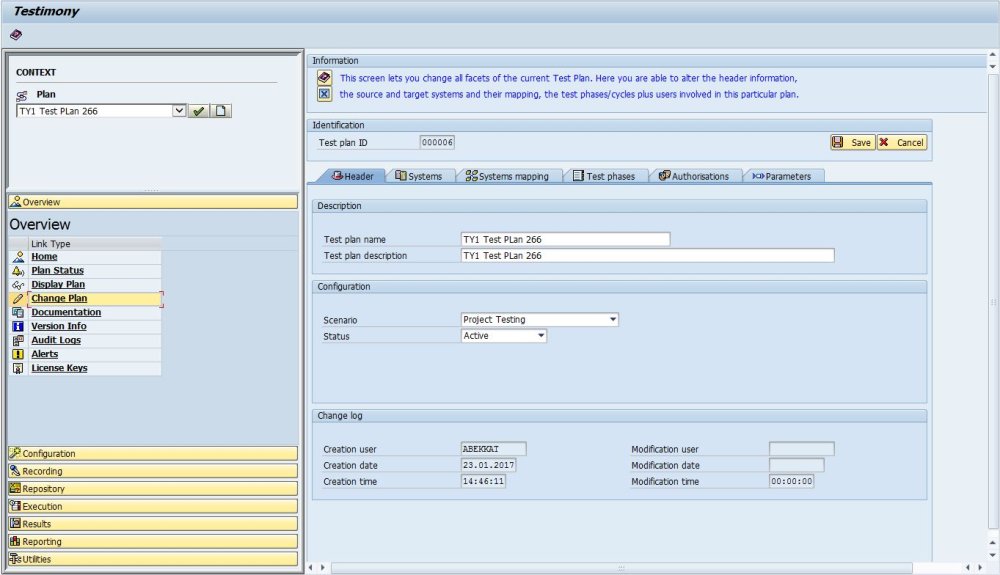 Systems
This tab presents technical information about the recording system and the play back system and allows the user to change it by selecting the required row from the presented grid and clicking in on the "Change system" button. This tab also provides the user with an option to delete an existing system completely by clicking on the "Delete system" button or create a new one by clicking the "Create system" button.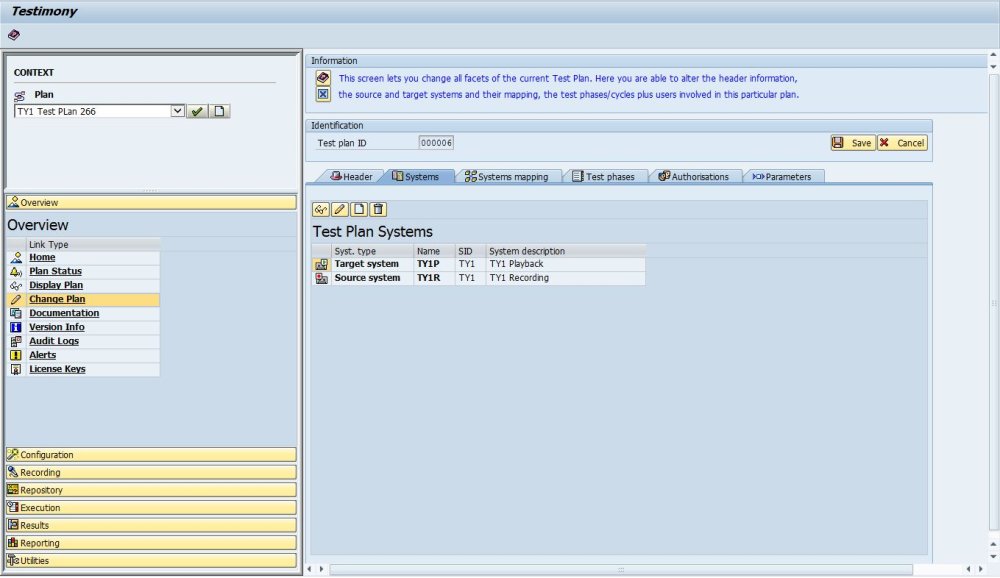 There is an additional step that needs to be run to effect changes for the source system. Once the "Source system" is configured and saved, select the Source system from the list and click the "Edit" button and navigate to "Remote Data" tab. Select each item in the displayed list and click the "Execute". On successful completion of each entry, the status will be updated as "Complete". nb this step is only required for "Source system".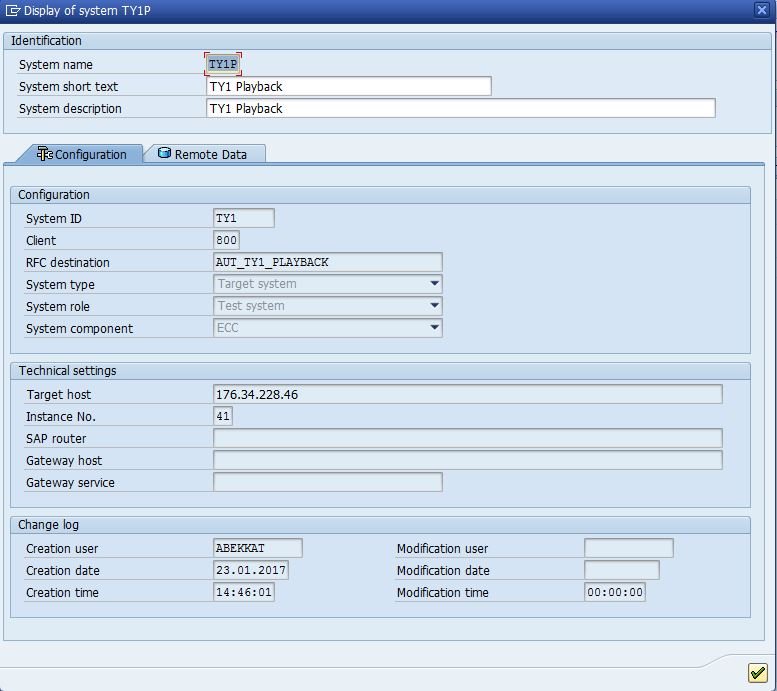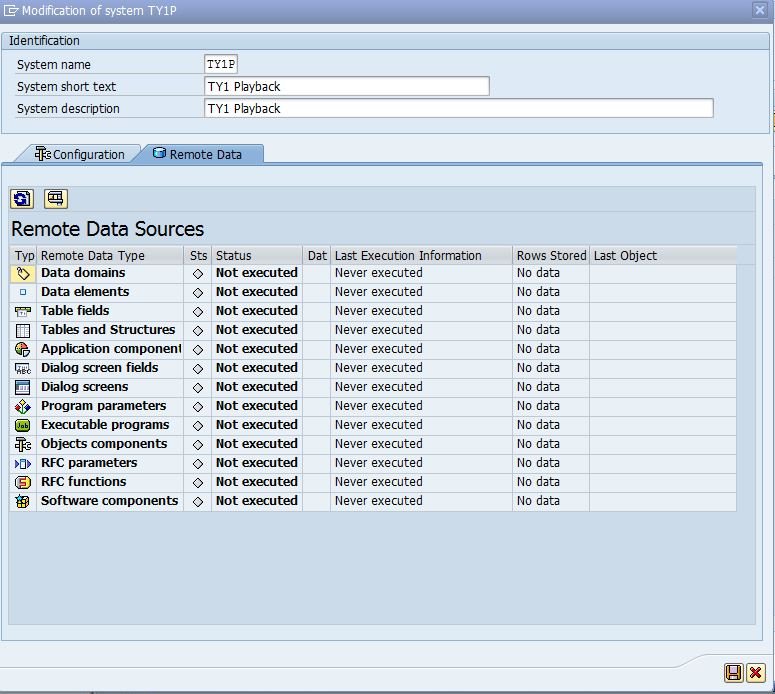 Systems mapping
This tab allows the user to change or create mapping between the Source system and the Target system by clicking on "Create link" and "Delete link " button and clicking *"Save".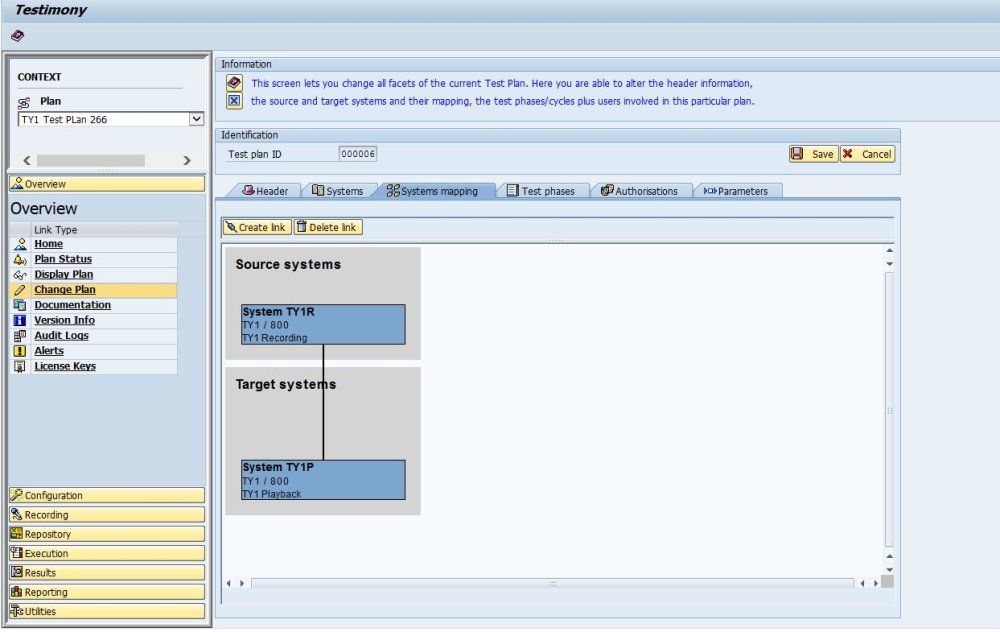 Test Phases
Test phases represent test cycles. You can setup multiple test phases for the current test plan within this screen. Only one test phase can be "active" at any one time. Throughout the later processes in Testimony (for example, recording and play-back), it it possible to associate this data to the currently active test phase.
Authorisations
As an optional step from an authorization perspective, you can add users into your test plan that belong to one or more "Roles". A role represents a set of actions that users in that role are allowed to perform (e.g. activate a recording or raise a defect). In this screen, you can control which users belong to which roles for the current test plan.
To add users into a role (as displayed on the left hand side of the screen), simply find the users you are looking for by searching on the right hand side of the screen. When the list of users is displayed, drag and drop them onto the appropriate role on the left. They will then appear in the tree under the assigned role.
Parameters
Test plans can have customer specific parameters specified here. You can review the default parameters here and alter them for the current test plan if desired.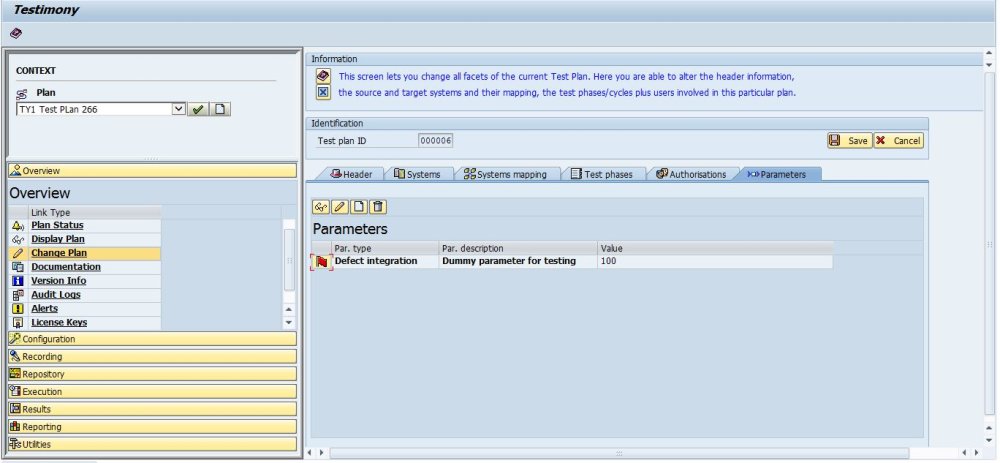 Feedback
Thanks for your feedback.