Actions are configured in Testimony allowing UI related functions to be controlled. Within here you can see all actions configured in Testimony against each primary object and the configuration for each.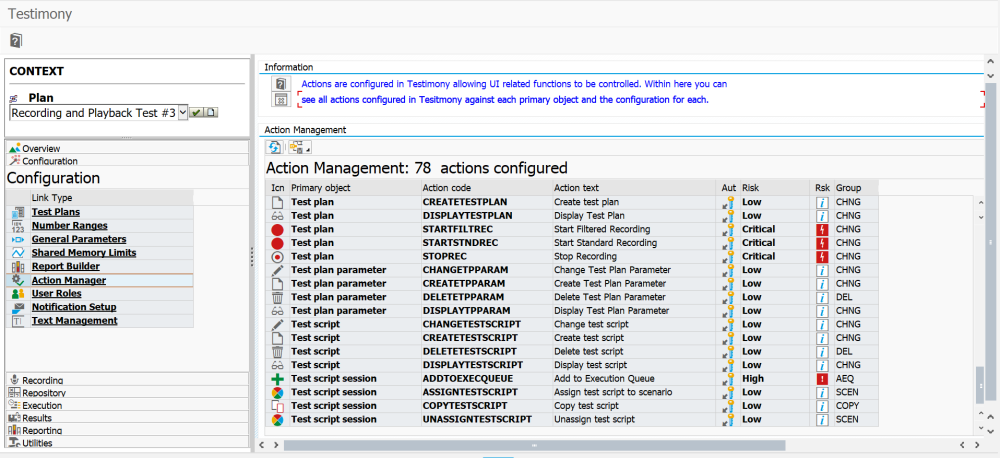 Within each of these Action Management Objects, the team members can restrict the role assignment to the list of user roles and which user roles can execute those Action Management Objects.
Team members can restrict user roles with the select indicator set as active or inactive.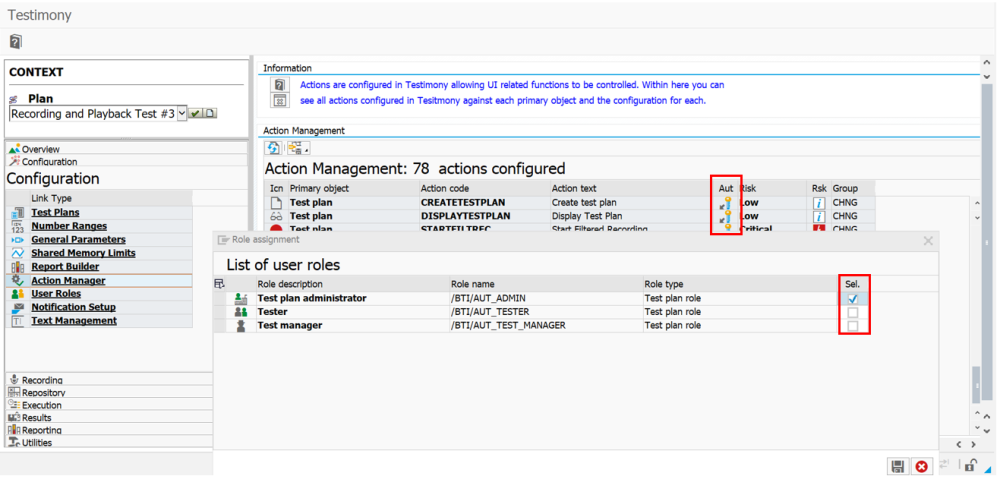 Feedback
Thanks for your feedback.