Maintenance of the Bot
When changing the Central system where Testimony is operating, any logon details or gateway details will need to be updated for each bot in the main config file saved on desktop/remote desktop. The Bot's config file contains the data the bot needs to connect to the central system this includes System ID, Client, logon details and gateway details, if any of this changes it will need to be updated in the config file.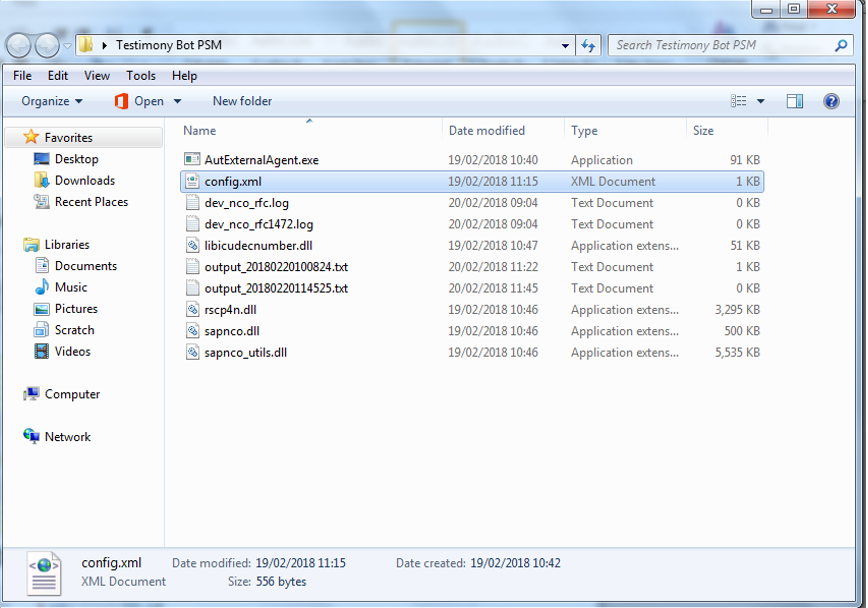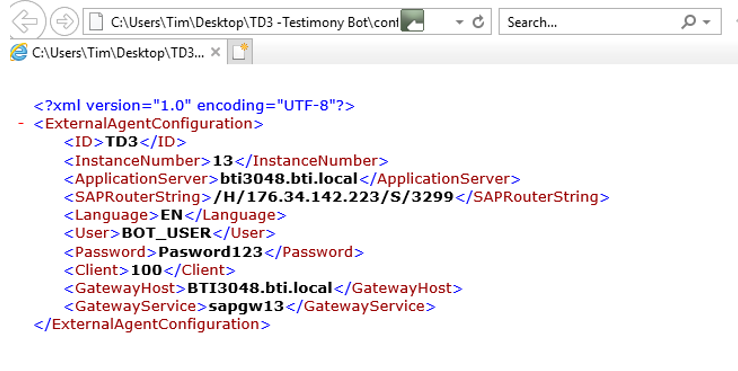 Bot Configuration – Specialisations
The Bot may be running in an environment where SAP's SAPGui.exe files are not in the standard location. The logfile on startup will report it as:


A new entry in the config.xml will allow an alternative path to be specified.
[SapGuiPath]C:\Programme\SAP\FrontEnd\SapGui[/SAPGuiPath]
Feedback
Thanks for your feedback.