The zip file supplied by Basis Technologies will have everything required to install the bot, simply download the folder the contents should be as below example. The executable file may need to be supplied separately as this can not always be sent by email.
Example Screen-shot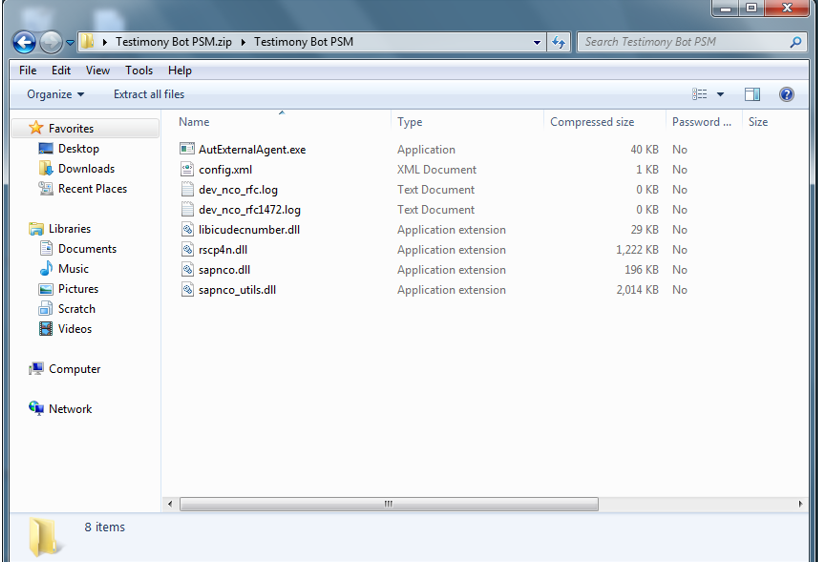 SAP

GUI

Configuration

On the desktop/remote desktop launch the program SAP GUI Configuration.
Open the 'Visual Design' folder and select 'Applications', then press the add button.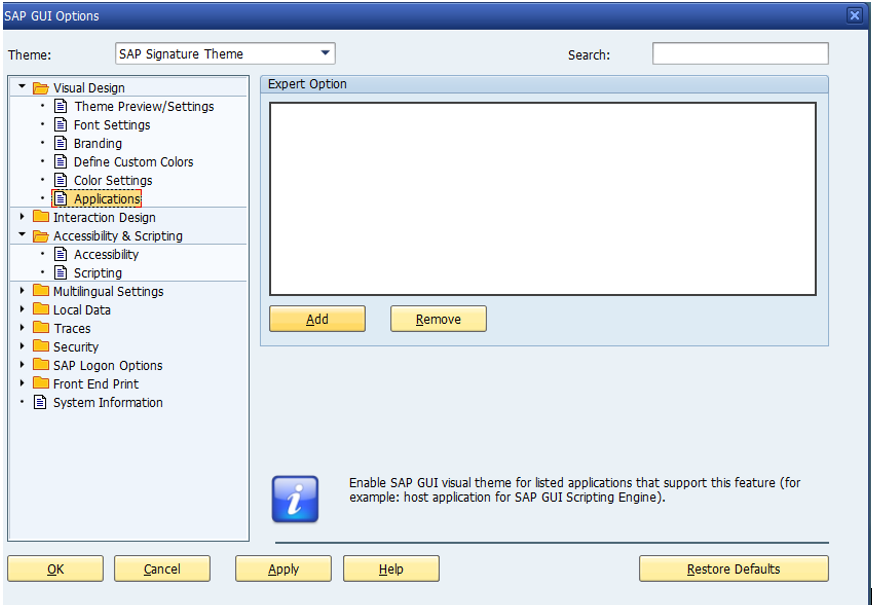 Navigate to the Bot folder and select the AutExternalAgent.exe application. The application will be added to the SAP GUI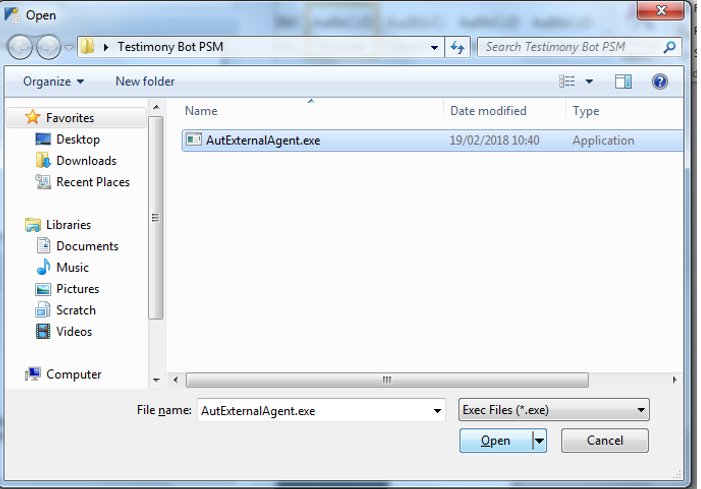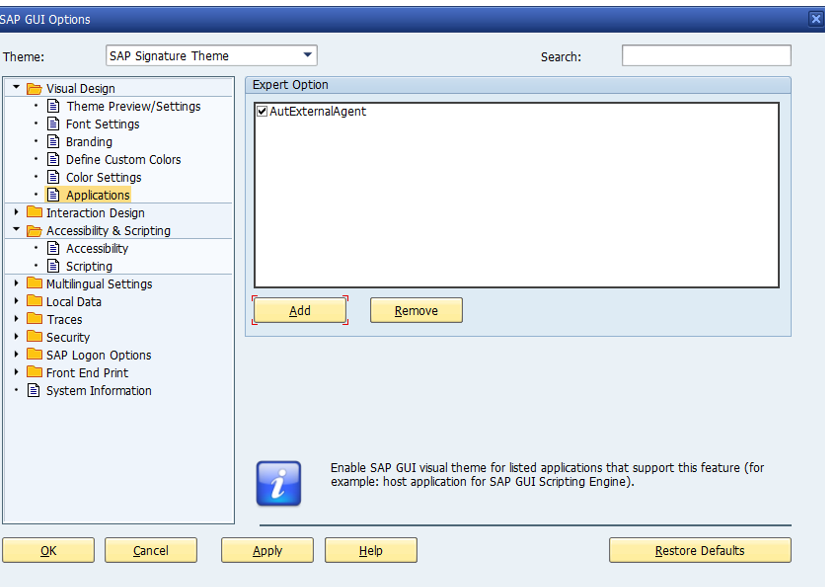 Open the 'Accessibility and Scripting' folder and select 'Scripting' as below, ensure scripting is enabled and the other checkboxes are unchecked.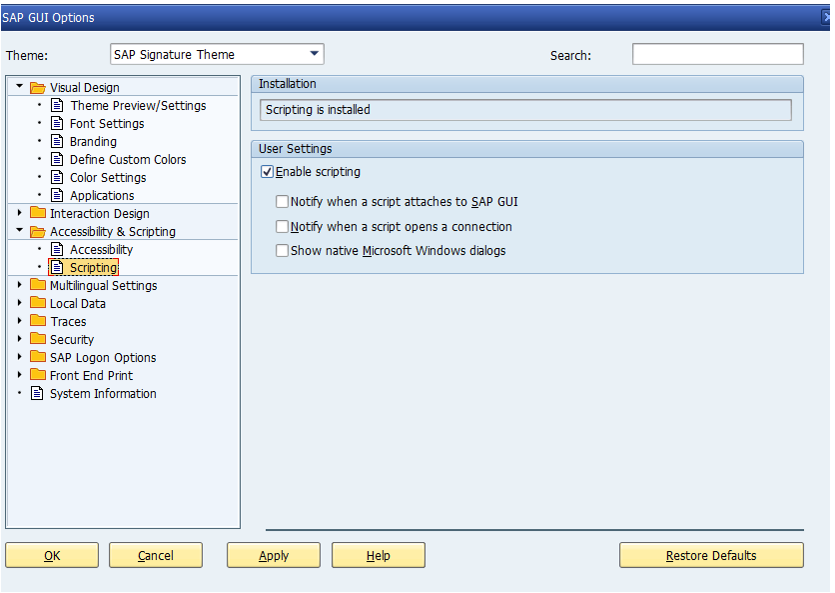 Feedback
Thanks for your feedback.