Steps to setup the Bot in Testimony
1) Execute transaction /N/BTI/AUT navigate to the 'Execution' tray and select 'Supporting Infrastructure', click the create button to add a new bot.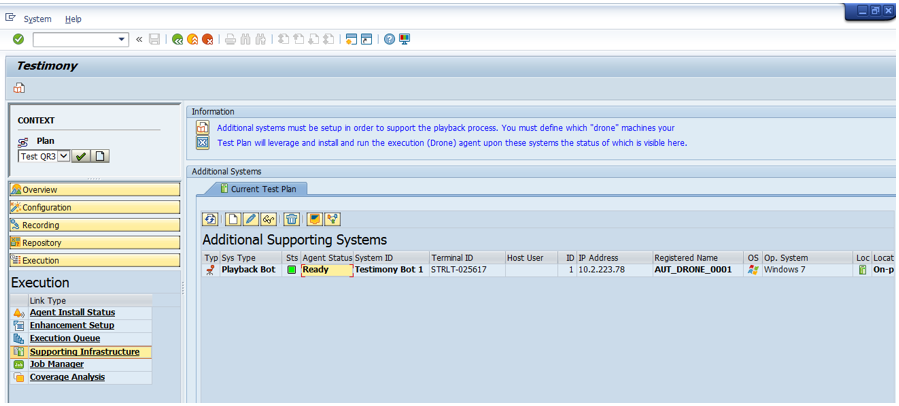 2) Fill in the details for the desktop/remote desktop. Give the Bot a unique ID and a correct description in the short text. The Hostname is the name of the desktop/remote desktop, note this must be entered in capitals. The IP address is the IP for the desktop/remote desktop.
The system type, operating system and machine location can also be added.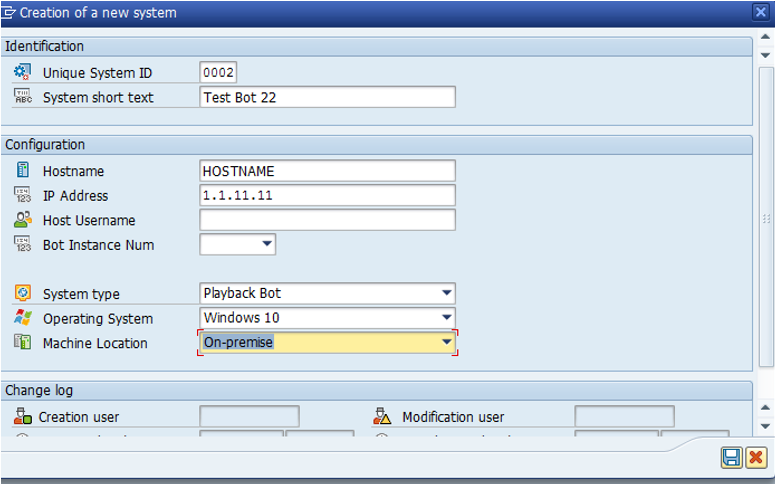 The Bot should will appear in the 'Supporting Infrastruture' as below: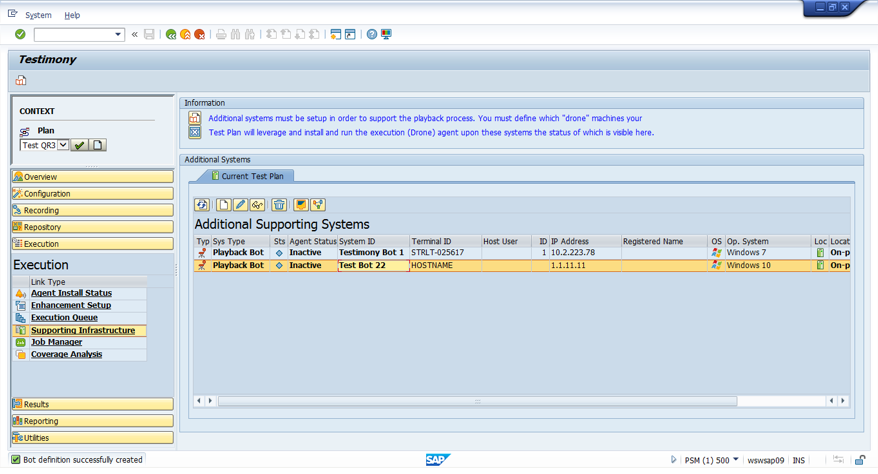 Feedback
Thanks for your feedback.