Sales rank history is very important for the seller to measure an item's past sold history. This info is used to determine the possible future time frame to sell this item at a reasonable price. There are two ways to see sales rank history with Scoutly app.
Method 1: Without Keepa subscription (Requires a live search)
After you do a live search on an item, tap CamelCamelCamel (CCC) button, Scoutly app will show you sales rank history for the past 12 months.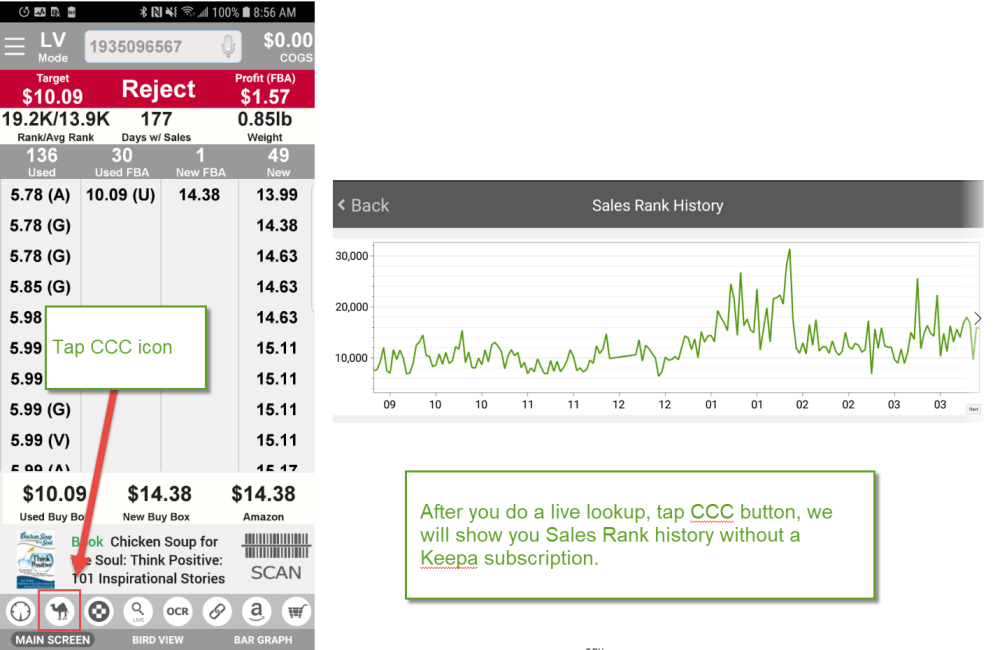 Method 2: With Keepa subscription
If you subscribe to Keepa data subscription ($17 a month), you can log in to Keepa site with your account to see the sales rank data. Scoutly will remember your Keepa account, so you only need to log in once.
Tap the Keepa icon (1)
Scoutly app will show you a Keepa price history snapshot. If you are lucky, it may show you the sales rank (2). Try tapping different options to see if sales rank data will show up or not.
If no sales rank data show up, tap Keepa (3), it will navigate you to the full Keepa website.
Log in with your paid Keepa account (4). The phone should remember your account info, so you only need to log in once.
After you log in, the Keepa site will show the sales rank data (5).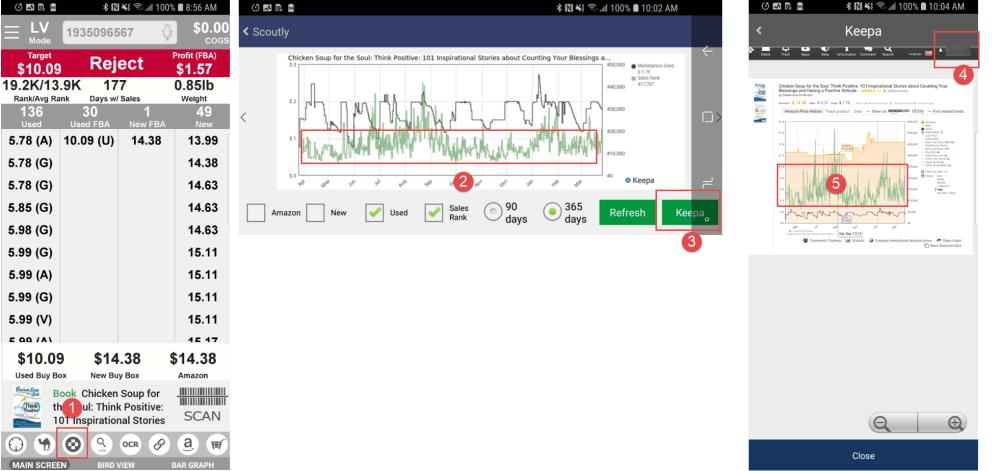 Feedback
Thanks for your feedback.