If you have more than 40 SKUs in one box, you can not use 2D barcode. You need to generate box content file and upload to Amazon.
Please follow the steps below:
Go to your shipment page in Amazon Seller Central. Locate Shipment packing section.
Choose "More than one

SKU

per box" option.
Select "Upload file".

Select "Tab-delimited (.tsv) template and specify the number of boxes in your shipment.
Click "Generate pack list template" button
Download the template file to your computer.
Specify the weight of each box.

Open TurboLister, go to "Box" screen. Select the shipment you are working on. Click "Browse" to locate the template file from step 6
Click "Save" to generate the upload file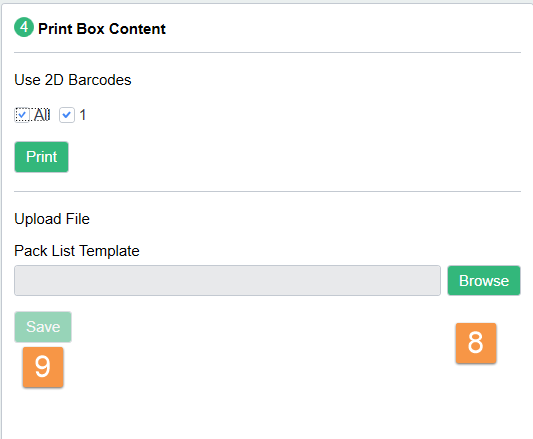 Go back to your shipment page on Amazon Seller Central. Click "Browse" to load the upload file that was generated from step 9
Click "Upload now".
Click "Click to refresh status" to check the upload status.

Check the status to make sure your box content file is uploaded successfully.
Feedback
Thanks for your feedback.