Update a card
Log in to your PayPal account.
Click the Profile icon beside "Log Out" and select Profile and settings.
Click My money.
Click Update next to the card in the Debit and credit cards section.
Click Edit or Update Expiration Date under Action column .
Click Save.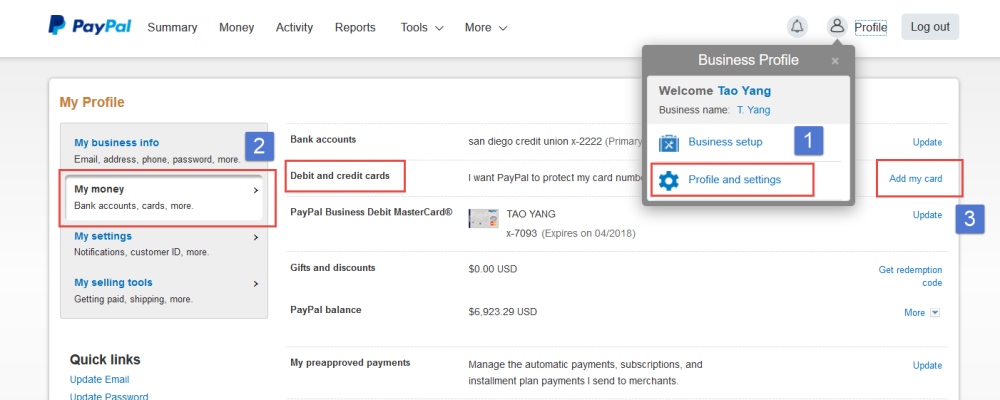 Feedback
Thanks for your feedback.