TSP 700II thermal printer is used to print out MF ticket, so you can insert it into each item you listed. This will help you locate the item easily once it is sold. It will print SKU info on a receipt paper (just like the ones from the grocery store), and it will auto cut the label for you, so you can pull it out from the printer and insert into your item (such as a book)
Download printer driver here.
Fill the form like the screen below.
Click the software driver download link (6) to download and install the driver
After you install the driver, connect the

USB

cable to the computer and turn on the printer.
If your computer cannot detect

TSP

700 printer, follow this troubleshoot.
Select

TSP

700 printer in TurboLister -> Menu (1) -> Printer (2) -> Ticket (Merchant Fulfill) (3) -> Star

TSP

700II (4) -> Paper Size, either 72mm x 200mm or other paper size x 200mm (5) Do not choose receipt length.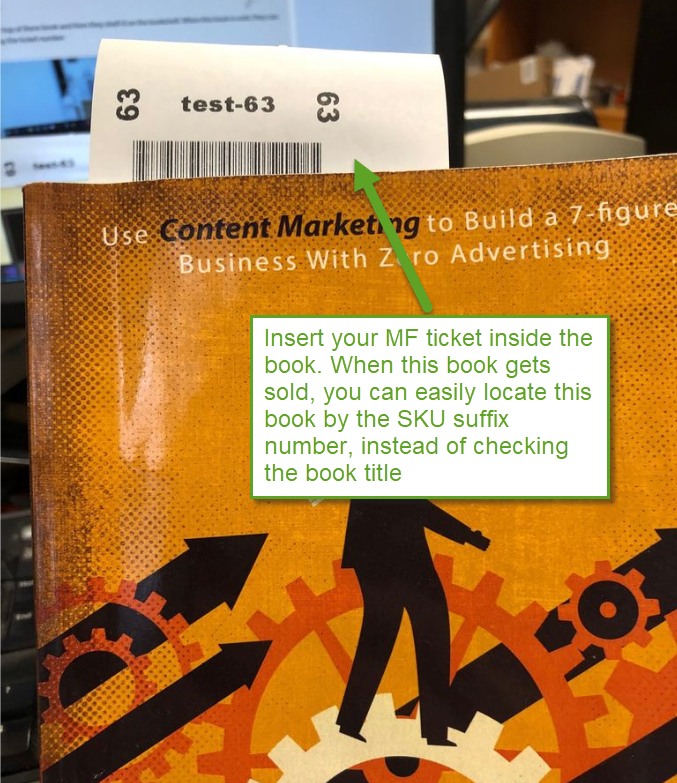 Feedback
Thanks for your feedback.