You can set minimum and maximum list price for your items. If your item's list price lower than your minimum price or higher than your maximum price, the item will be deactivated by Amazon and you will receive an email notification.
Click Menu (1)
Click Min/Max Prices (2)
Set your minimum price in (3)
Set your maximum price in (4)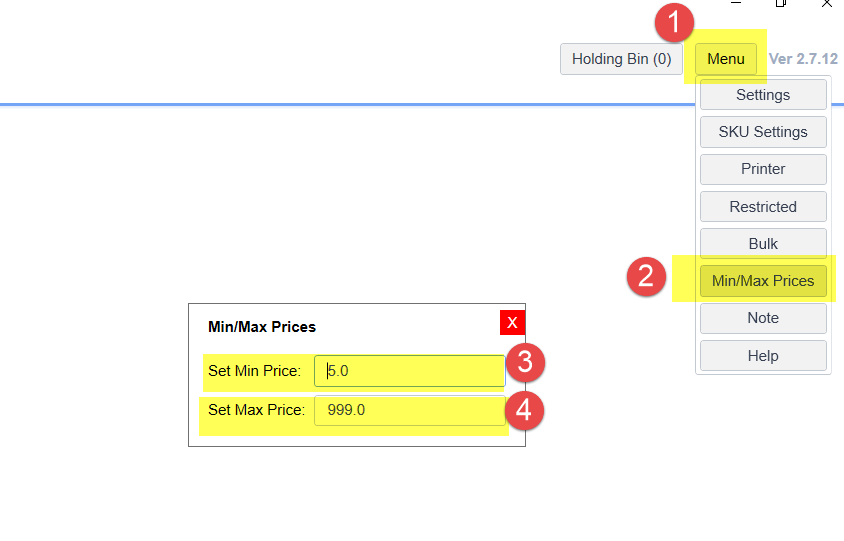 Troubleshoot
After you submit feed, you have feed fail with error code 95021. This means your maximum price in (4) is lower than some of your items. You need to increase it. For the current items, you can open your feed file, find the item and change maximum list price, save the file and click resubmit button in the feed screen.

Feedback
Thanks for your feedback.