Issue:
Your Bluetooth scanner acts like a keyboard wedge to your smartphone. The Scoutly app has no knowledge of your Bluetooth scanner. When you scan a barcode, the scanner captures the barcode and uses its own software to translate the barcode into an ISBN or UPC number. The scanner then tells the smartphone to transfer the number to the current app. If the Scoutly app is the current app on your phone, then the number will show up in the Scoutly app.
It is possible that your Bluetooth scanner cannot translate the barcode into ISBN or UPC number correctly. You will see the scanner adds some letters to the number. When the scanner enters a non-digit letter into the Scoutly app, it makes the app think you want to do a title search, so it will enter NF (Not Found) mode to perform a title search.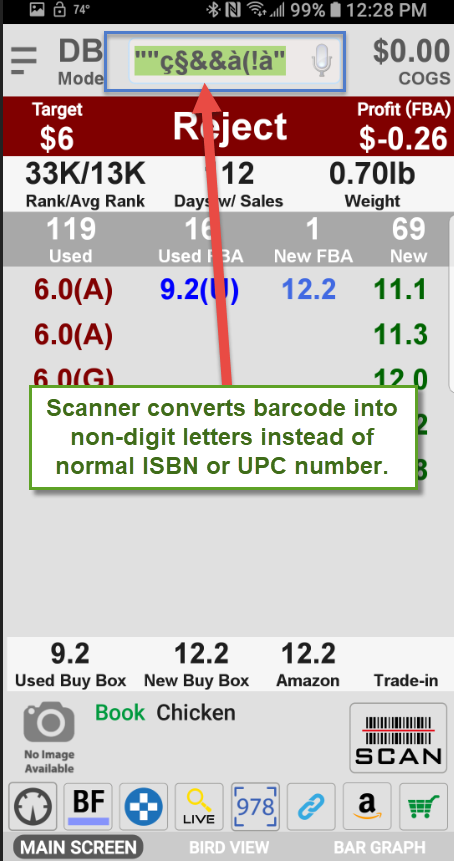 Solution:
You can open the Email app on your phone, then scan the same barcode into your Email or Notes app to verify the scanner can convert a barcode to the number correctly or not.
When you see the non-digit letter in your Email or Notes app as well, then it is a problem with the scanner.
You can factory reset the scanner based on the scanner manual, then pair the scanner with the phone again.
If the scanner still cannot convert a barcode correctly, then the scanner is defective and you need to get another scanner.
Feedback
Thanks for your feedback.