My
PDA

does not have sound anymore.
From

PDA

, click "Start" (1)
Click "Settings" (2)
Click "Sound & Notifications" (3)
Make sure only "Programs" (4) is checked
Click OK (5)

If still no sound, follow the steps below.
Click speaker icon (1)
Adjust the volume slider (2)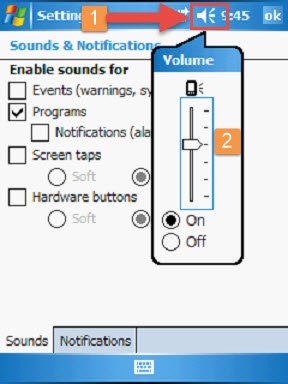 If still no sound, order replacement PDA from us.
Feedback
Thanks for your feedback.