After you create a shipment (FBA) or submit a feed to Amazon (MF), you need to check the feed status (1) in Feed screen. You can click 'Link' (2) to view the feed file submitted to Amazon.

If the feed status is failed, then you need to click on it (1) to see the reason. It will tell you how many items (number of records) are successfully listed, and how many items are not (2). There is a list of failed items (3) that you can review.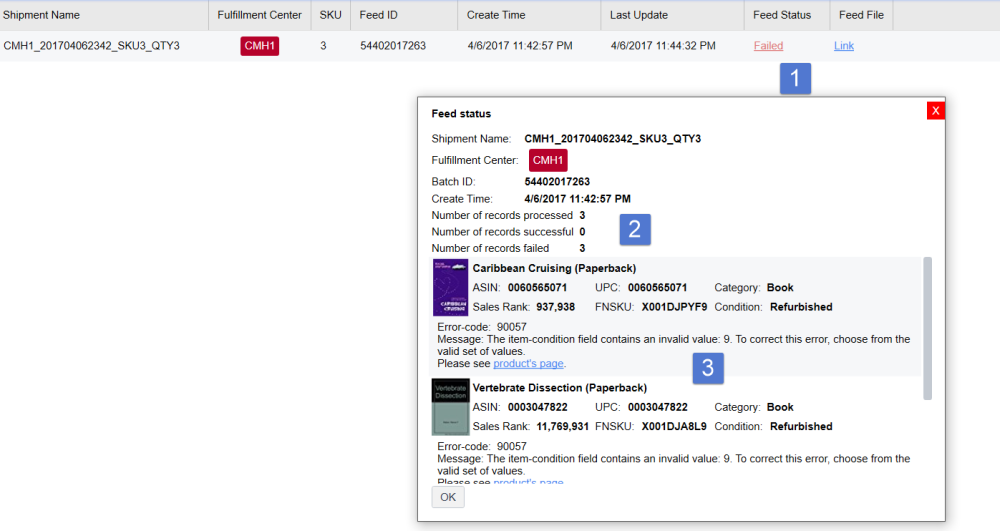 You can also check the feed status directly from your Amazon seller central page.

Click Inventory
Click Add Products via Upload
Find your feed by Batch ID, then click Download your Processing Report
Make sure "Number of records processed" match "Number of records successful". If not, locate the error item and fix it by modifying the feed file, then click resubmit in TurboLister. If it is not fixable, then remove that item from your shipment, or that item will become stranded after Amazon receives it.




Feedback
Thanks for your feedback.