If you want to check the items very quickly, you need to download the database to your phone (requiring standard or professional plan). This will allow the app to check the price without the Internet and return the information in less than a second. When you use the database, barcode scanner, and audio cue all together, you can quickly go through the items with much less work.
To download the database to your phone, you tap the menu icon (1), then select Download (2).
On the download screen, (3) is the creation time of the current database on your phone. You can choose to download media and/or non-media database (4). (5) will show you the download progress, estimate time to finish and current download speed. If it takes longer than the screen is showing here, you need to run Google Internet speed test* and contact your Internet provider if your Internet speed is slow. You tap the Start/Stop button (6) to start or stop the download. After download finishes, you tap the Close button (7) to go back to the main screen. Download status is displayed at (8).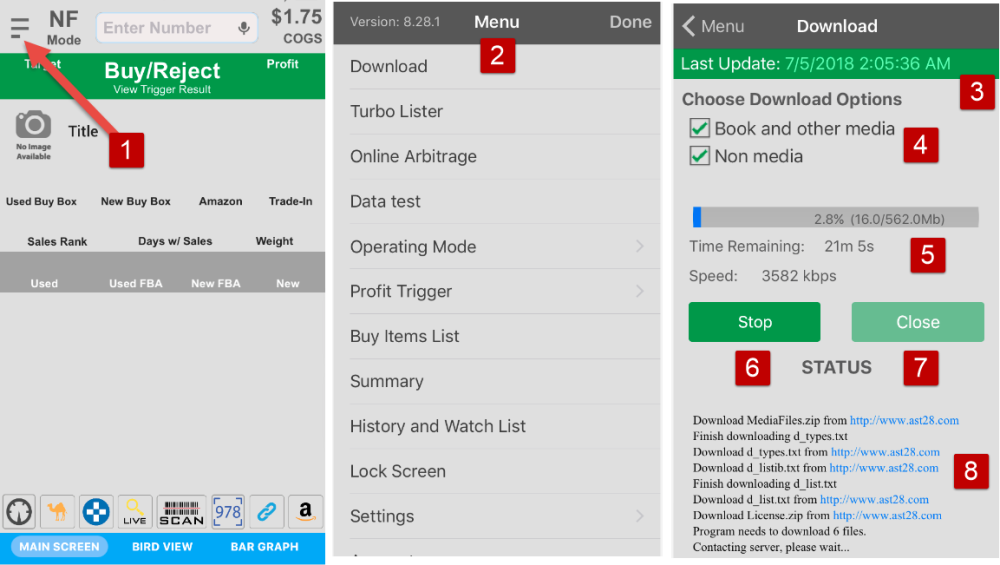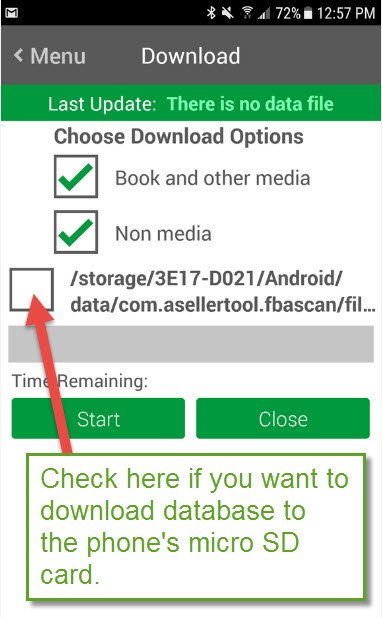 Feedback
Thanks for your feedback.