You can tap the barcode symbol, or shake your phone (enable in Menu -> Settings -> Shake to Open Camera) to launch the phone's camera to capture a barcode. However, the camera is much slower compared to using a scanner and will use more battery power.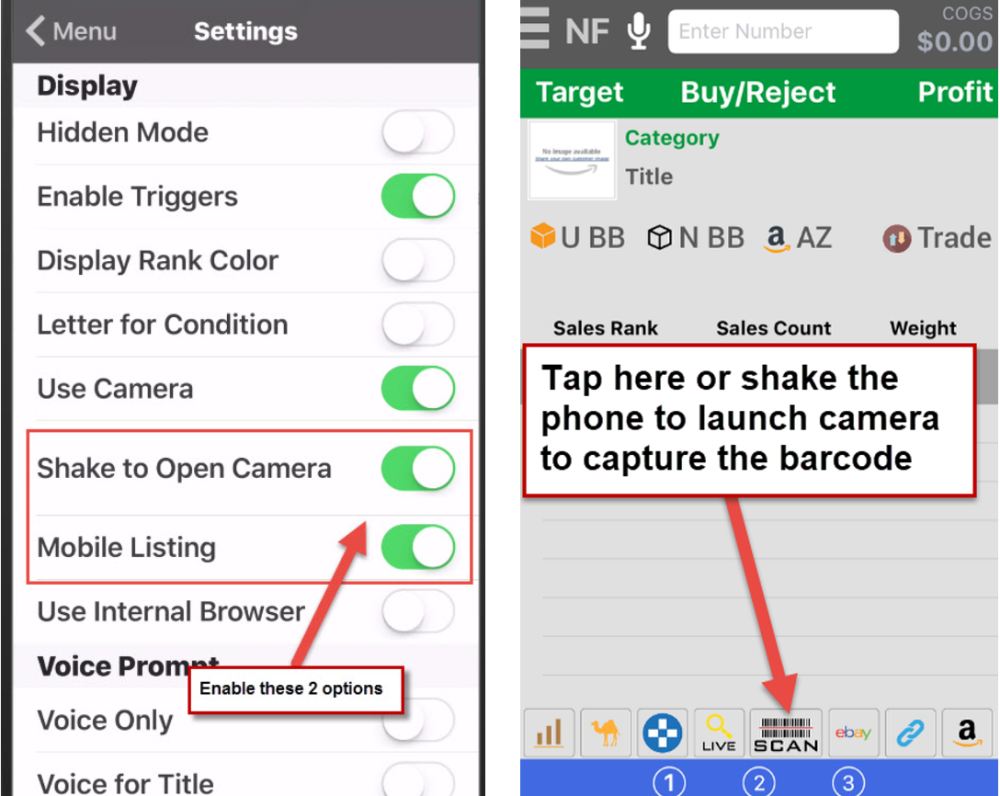 iPhone
You need to allow FBAScan to use the iPhone's camera by tapping Settings -> Privacy -> Camera and enabling the FBAScan entry.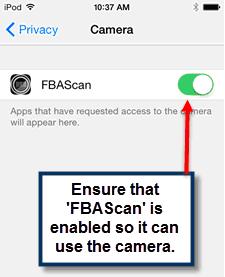 Feedback
Thanks for your feedback.