The app can play an audio clip to tell you if the item is worth to buy or not. It can also tell you the price. This will allow you to use a Bluetooth scanner and headset to scan an item, listen to the sound to make the purchase decision without looking at the screen. This way, you can quickly go through items with less work.
When an item is scanned the first time, the program will play a configurable buy/reject audio cue, based on Basic or Advanced Triggers. You can also use Vibrate as an audio cue.
When you scan the item a 2nd time, you will hear a voice telling you the price. You can change the voice cue content.
Adjust Audio Cue Volume in iPhone
Tap Settings icon.
Tap Sounds
Move the Ringer and Alerts slider to adjust audio cue volume.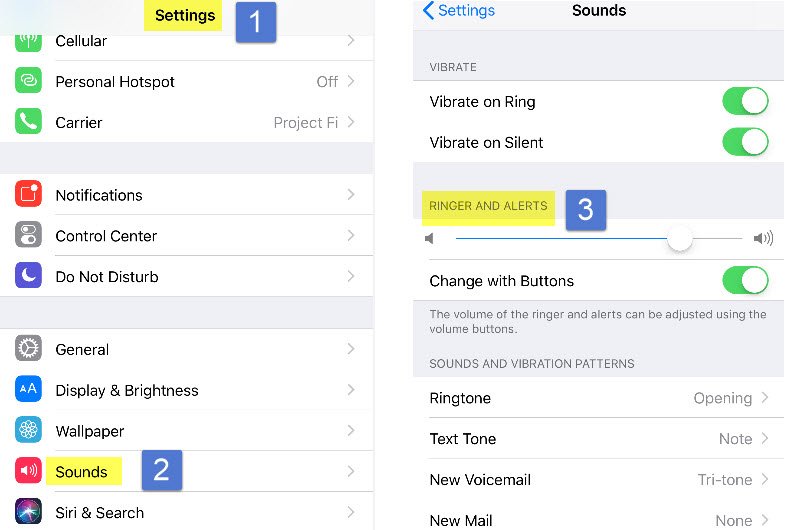 Adjust Voice Cue Volume in iPhone
Enter the same item twice to hear the voice cue.
Press up/down buttons (locate on the left side of the iPhone) to adjust the voice cue volume.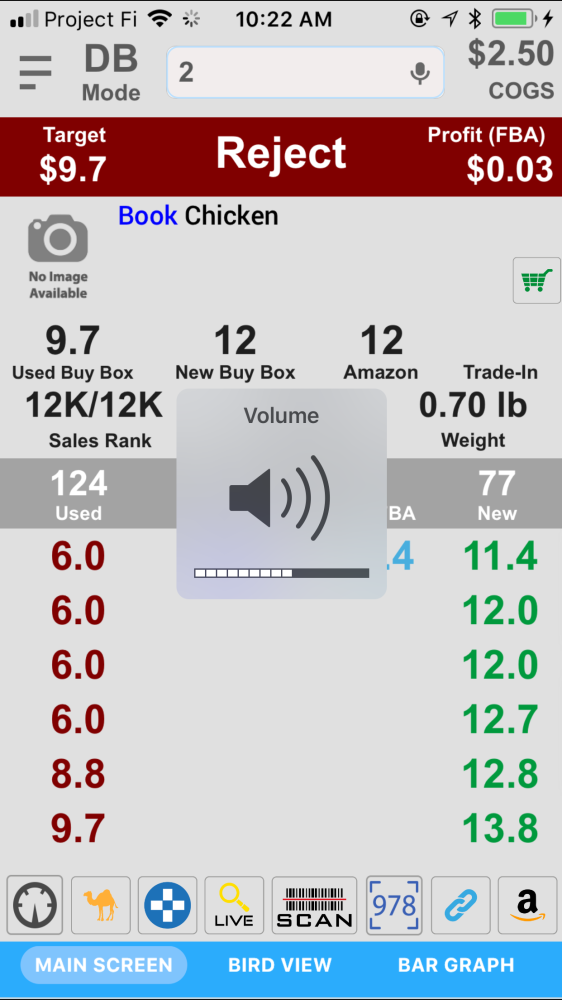 If you put your phone in your pocket, you can enable the lock on the phone screen (Menu -> Lock Screen).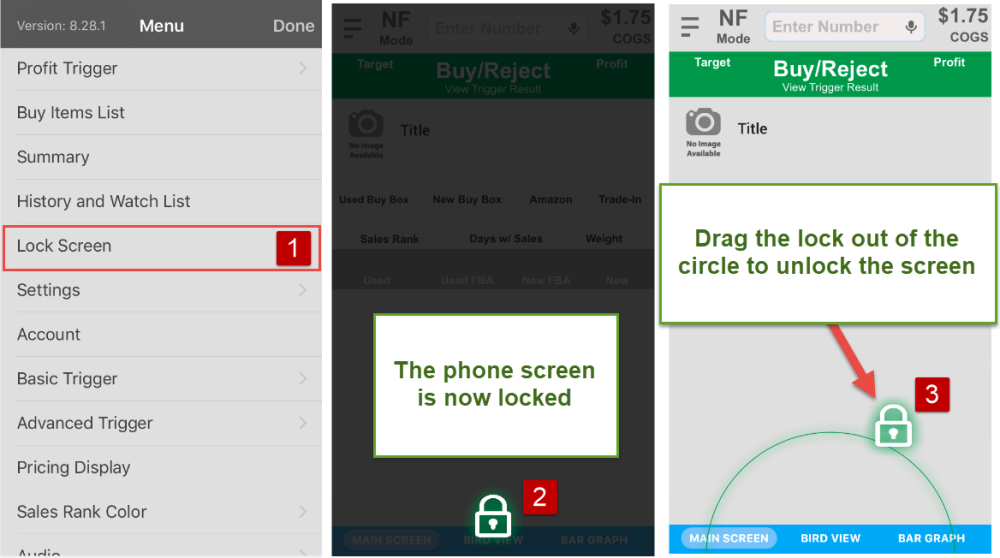 Feedback
Thanks for your feedback.