If you list items as Merchant Fulfilled items (MF), you can set your own shipping template. Please follow the 2 steps below to set up your own shipping template.
Step 1: Create a new shipping template on Amazon Seller Central page.
Go to your Amazon seller central page here and click Settings (1)
Click Shipping Settings (2)
Click Create New Shipping Template (3)
After that, remember your new shipping template name (4)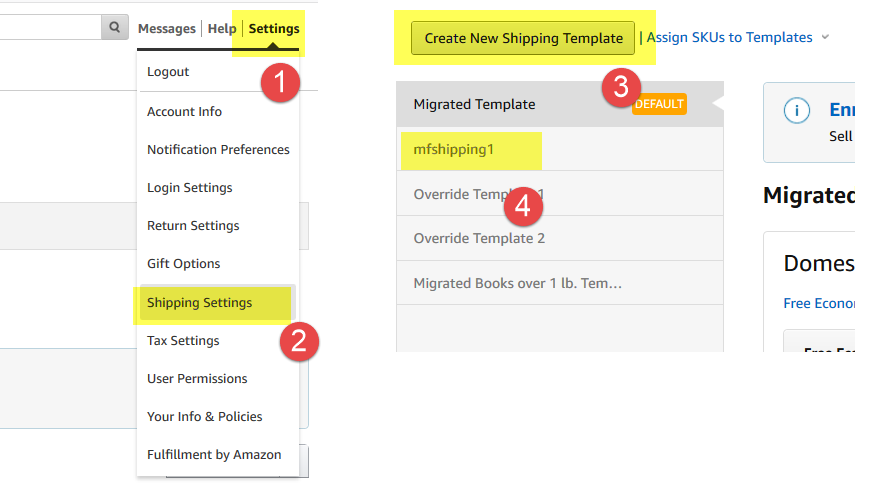 Step 2: Apply your shipping template to TurboLister
Open TurboLister, and make sure you are in MF mode (Menu -> Settings -> Fulfillment Channel is set to Merchant Fulfill). Click Menu (1)
Click Shipping Template (2)
Enter your shipping template name (3)
Click Add (4).
Click Close (5)
In Add screen, find Shipping Template section (6), select your shipping template from the dropdown list (7)
Start to list your items with this shipping template.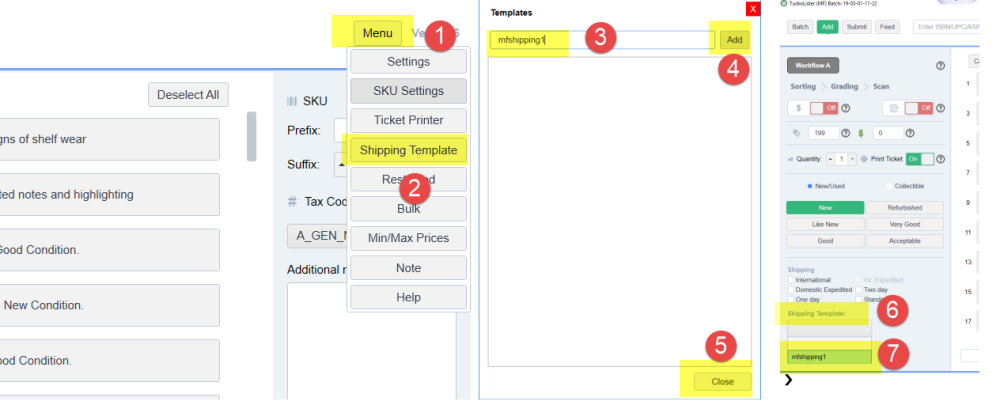 Feedback
Thanks for your feedback.