Easiest way to share salon in another platform is to embed the URL to access media directly. To find the URL of the media, follow the steps below.
1. Open the media (PDF or video) you want to share.
2. Find the "share" link as shown below.
3. Email or embed the link in any application.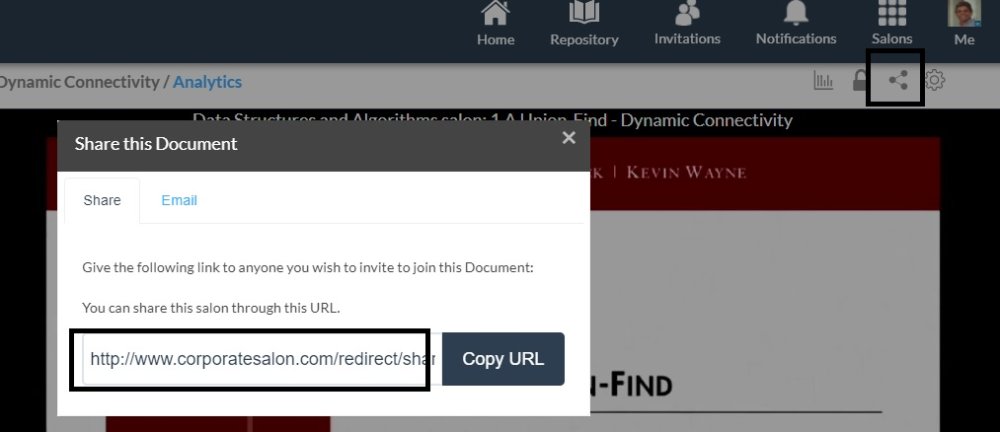 Feedback
Thanks for your feedback.