Media can be accessed/distributed in few ways.
FROM SALON PAGE
1. Direct the user to the specific salon. They will be able to find the needed media from ALL MEDIA as shown below.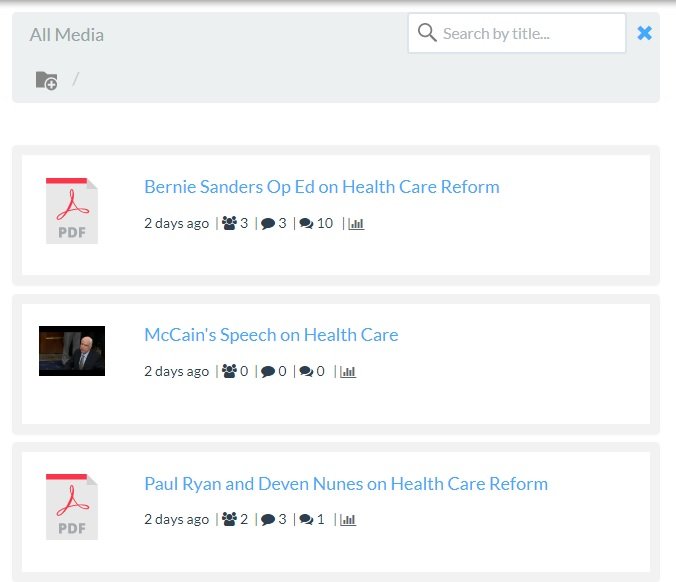 BY EMAIL
2. Open the media and copy the URL of the media element as shown below.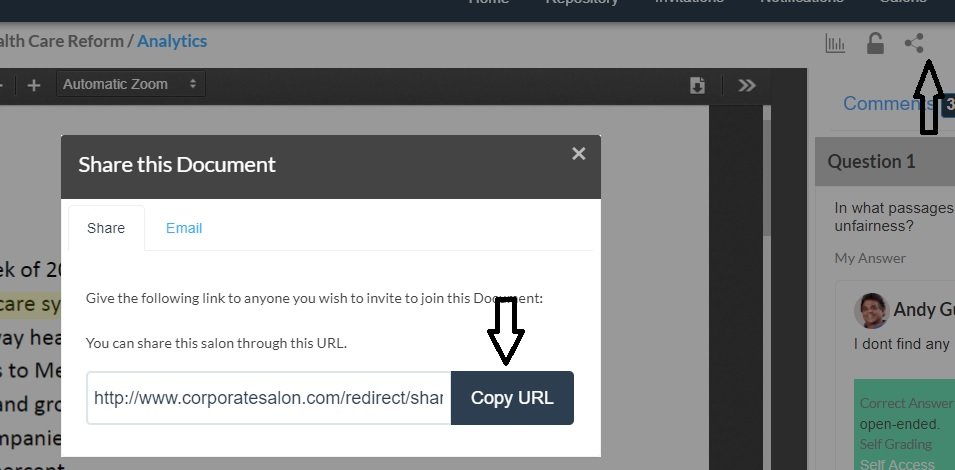 Send the URL to anyone.
BY EMBEDDING IN A COURSE PAGE
Copy the URL as shown above and embed the link in any course page.
Feedback
Thanks for your feedback.