Classroom Salon currently supports any YouTube video. To add a youtube video, find its URL and add it to salon "Add Media" box as shown below. Salon should automatically find the video. Then you can set up video title and other metadata such as tags, questions, comments.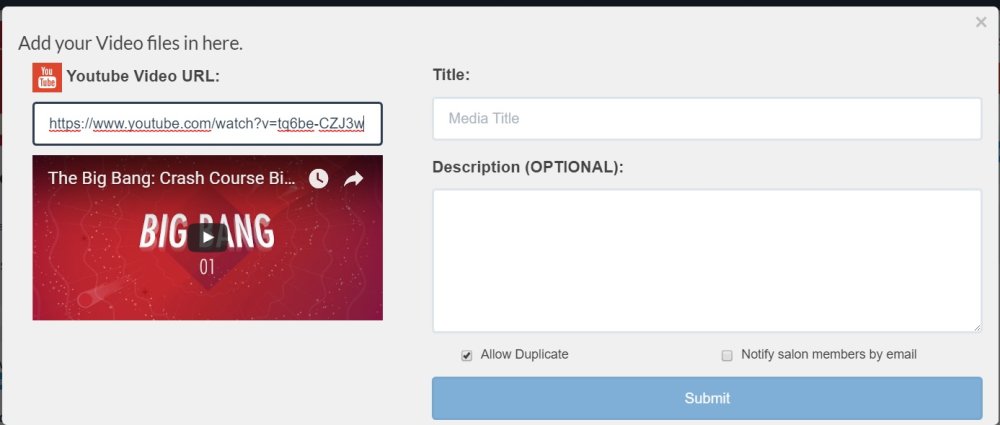 Note; We are working on ways to allow users to upload videos. Stay tune for more information.
Feedback
Thanks for your feedback.