Start the Starkit installer
Installing Starkit on a dedicated computer you have to prepare a bootable USB memory stick and have it ready. If you don't have a ready bootable USB memory stick with your Starkit ISO file, please check the instructions here how to create it.
How to create a bootable Starkit USB memory stick
To install Starkit on a computer from a memory stick, you might need to change the order of boot devices:
Plug-in your Starkit bootable memory stick and restart your computer. The disk of the computer will be formatted (erased) during this process, so copy any files that you want to keep to another location. They will all be permanently deleted from the disk.
If you see a boot screen with the option to install Starkit, your computer has successfully booted from the memory stick.
If your computer boots back into your operating system, it is not yet set-up to boot from

USB

, so continue following these steps.
Restart the computer again. As soon as the first text appears on the screen, press the button to enter your

BIOS

/system setup. There should be a message telling you how to do this. You normally need to press one of the following keys: F1, F2, Del, Esc, F10, F11, or F12.
A

BIOS

screen should appear. Find the option to change the Boot Order and change the first item in the boot order list to be

USB

Disk, or similar.
The

USB

Disk option may have a different name on your computer, for example: Removable Drive;

USB

-

HDD

;

USB

Mass Storage; or

USB

.
If there is no option to boot from

USB

Disk, your computer may not be able to boot from

USB

.
After you have changed the boot order, save your changes and restart the computer. It should now start from the memory stick.
When your machine boots you will see the Starkit installer screen.
Select the first option Install Starkit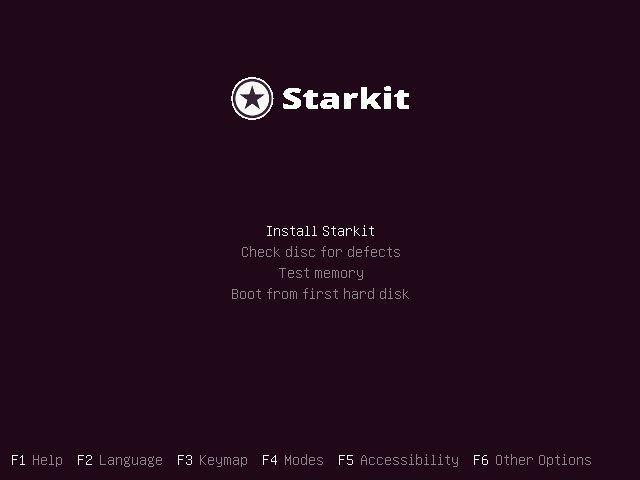 Starkit will configure your network settings automatically and will connect to the internet. Usually, automatic network configuration works for 99% of the cases. If your network does not support DHCP you will be asked to configure your network settings manually.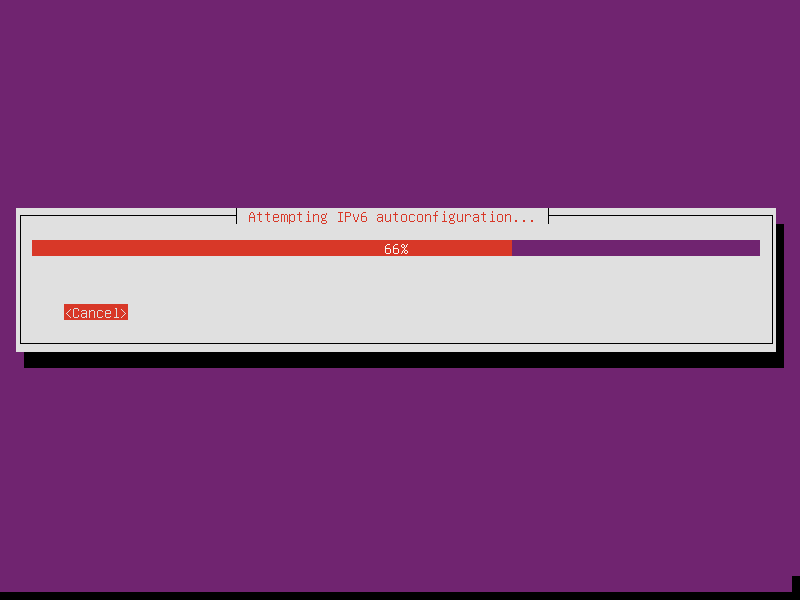 Set up user and password. This is the user who will have access to the operating system via command line. Write down and keep it in save in case you will be asked for it in the future if you request support that requires access and support via command like interface.
Enter full name or real name for the new user, then select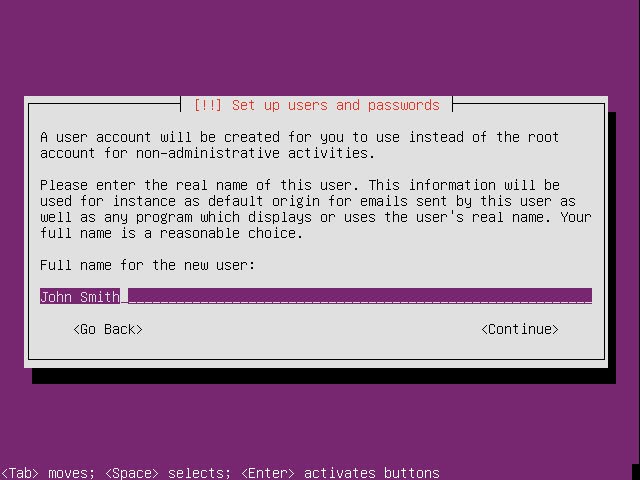 Enter username, then select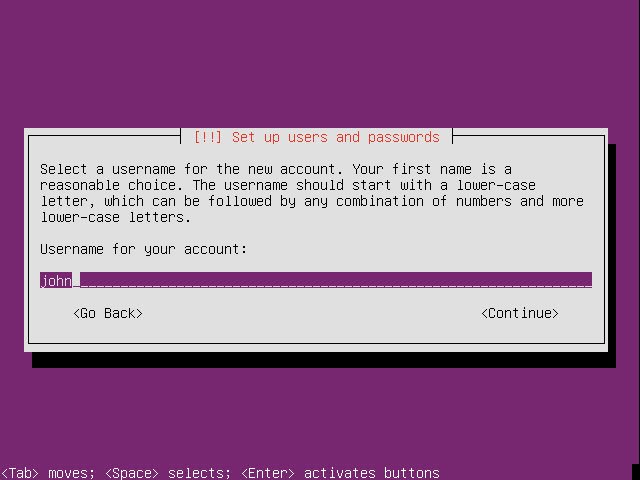 Enter password,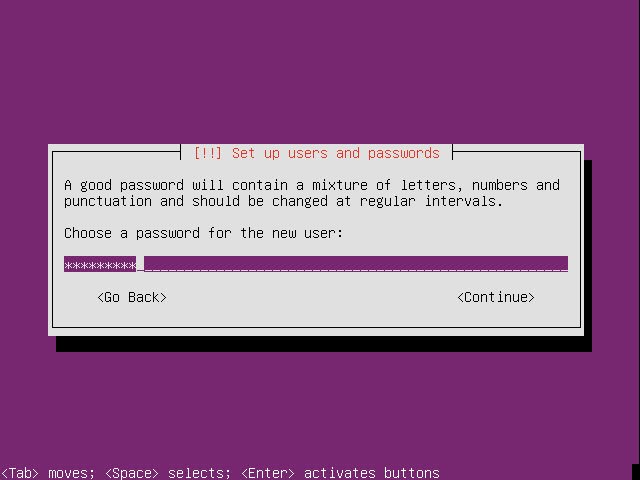 Re-enter password for confirmation and then select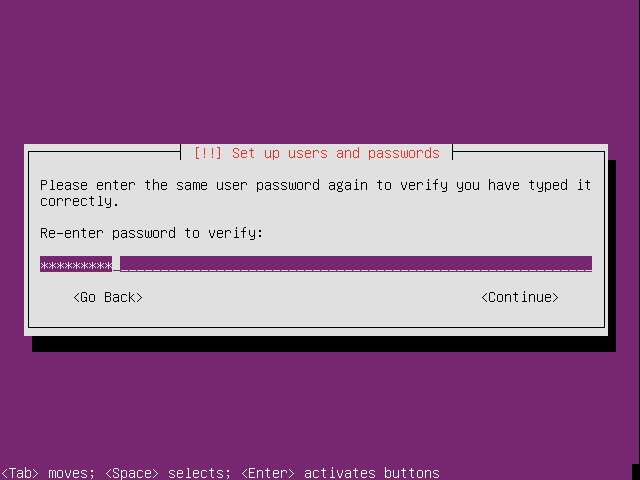 When basic Linux operating system installation is complete, the appliance will restart and you will see the Starkit packages installation progress screen.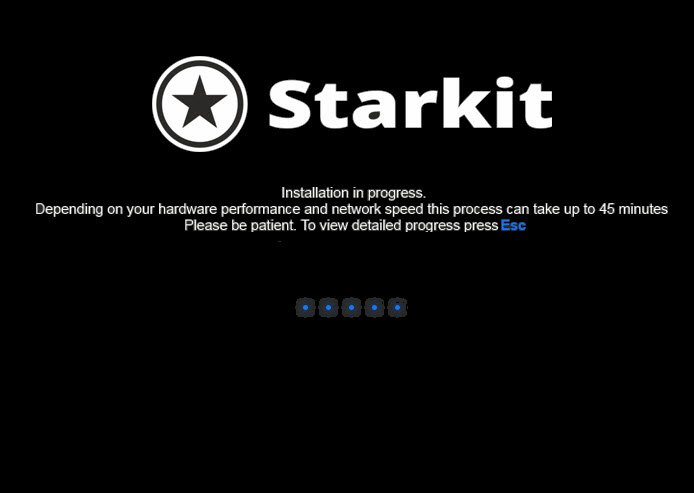 Depending on your hardware performance and network (internet) speed this process can take up to 45 minutes. On a typical 10Mbit line it will take approximately 25 minutes.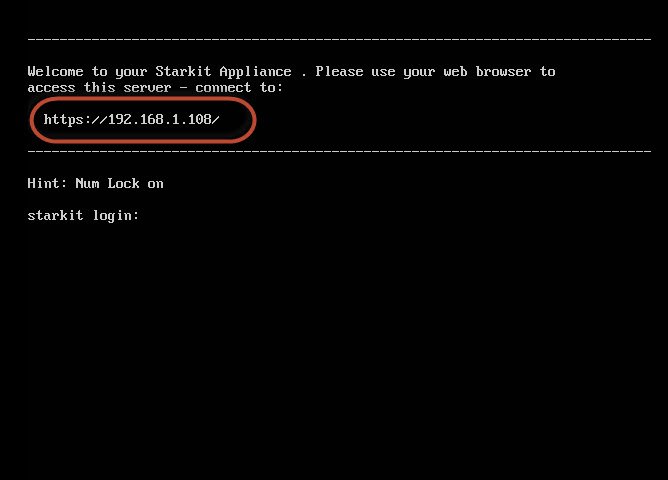 When installation is complete you will see a screen showing your Starkit Appliance IP address. This looks like the following example
https://192.xxx.xxx.xxx
CONGRATULATIONS! INSTALLATION IS COMPLETED!
Use this URL on any web browser using any computer on your network to access the Starkit web interface to complete the setup of your Starkit Appliance and activate it with your license key. You are almost done. Here is what to do next:
Setting up and activating your Starkit
What does it mean "Installation step failed?"
If you see the following error during installation please check your network settings. That means that the installer can't connect to the internet and is unable to download the packages needed for the installation.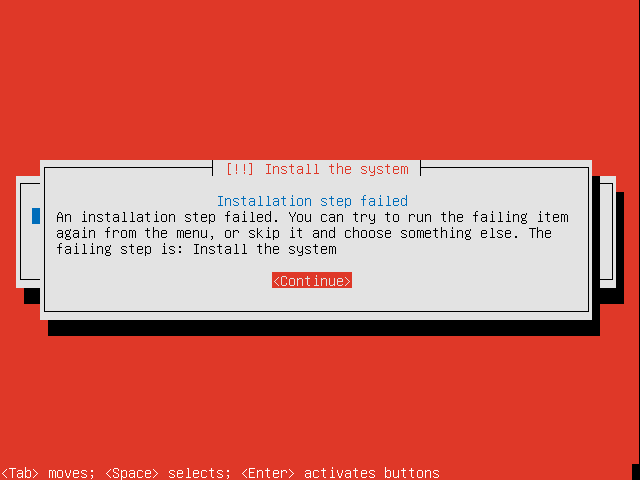 Feedback
Thanks for your feedback.