Starkit lets you automatically forward incoming mail to another address.
Here's how to forward messages automatically:
1. Click Settings on the left accordion menu
2. Click Forwarding under Settings on the left accordion menu
3. Click the button Add Forwarding Address and a pop up will appear.

4. Type in the email forwarding address and click Save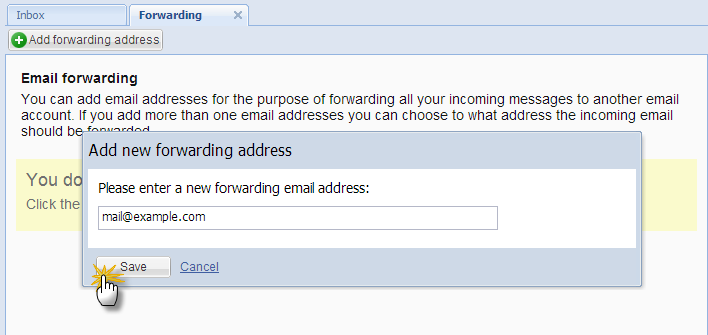 5. You will then receive an email in the forwarding address to confirm acceptance of forwarded email.
6. When the forwarding is confirmed you will need to go back to your forwarding settings and click Forward emails to this email address

Feedback
Thanks for your feedback.