Finding all mail or files or photos exchanged with a contact is easy.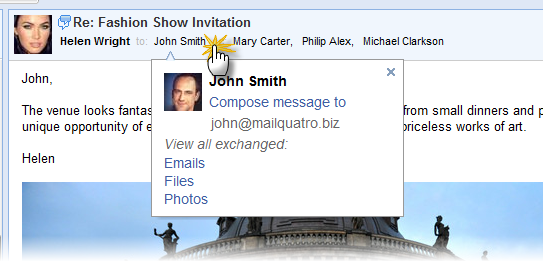 1. Click on a contact profile image or name while viewing an email.
2. A pop-up with options will appear.
3. Click on Email or Photos or Files to see everything exchanged with that contact.
No more digging through email messages to find what you need.
Feedback
Thanks for your feedback.