You can view mail shared with you by other people in your organization in two ways. Either by impersonating their account by clicking the operator drop down on the upper right corner of Starkit screen.

Or you can view all email shared with you by clicking the Shared Folder on your folders' tree. This is a quick way to view all email sent and received by all people who shared email with you. If you are an administrator, you can view here all email sent and received by all users in your organization.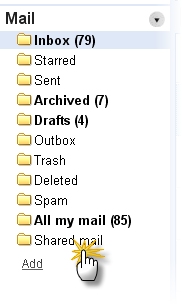 Feedback
Thanks for your feedback.