You can use Starkit to collect mail from other email services like Gmail or Hotmail or from any other POP3 or IMAP email account. Just follow the following steps for each email account that you want to add and get mail from.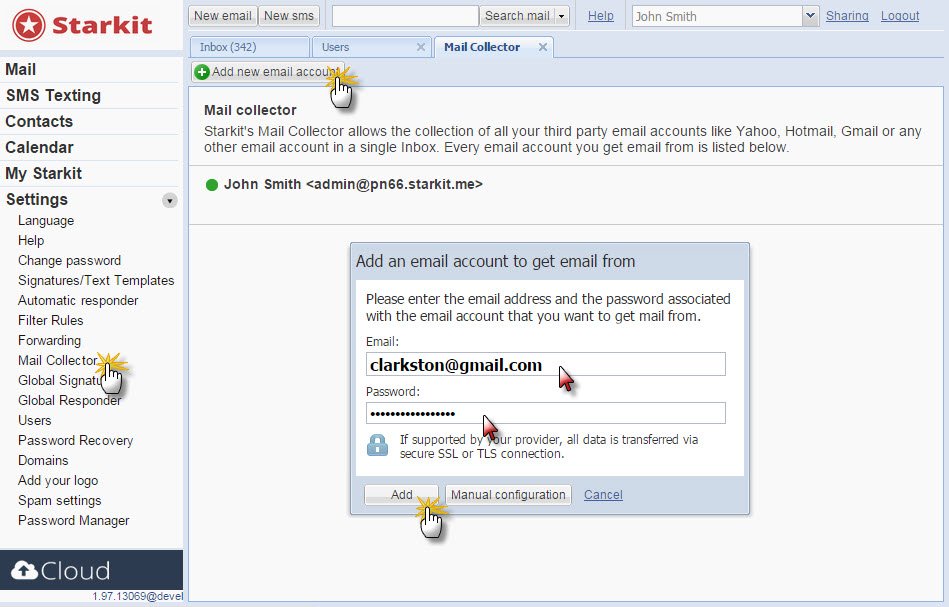 1. Click Settings on the left accordion menu
2. Click Mail Collector under Settings on the left accordion menu
3. In the Mail Collector page, click the Add new email account button
4. You will be asked to enter the email address and password for the email account you would like to collect your emails from. When done click Continue
5. Enter the Incoming and Outgoing Mail Server information and click Add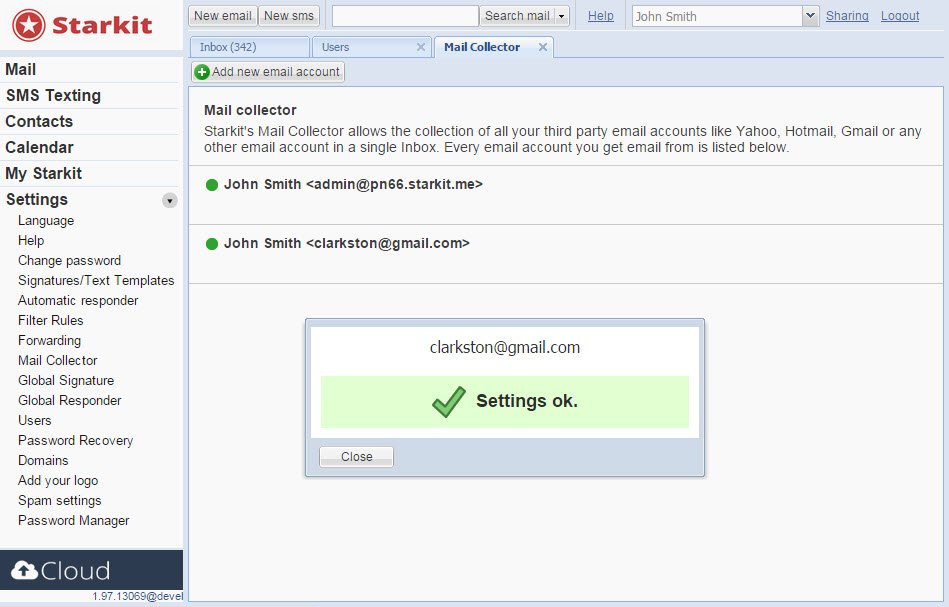 If Starkit can't your mail server settings automatically you will be asked to enter the your mail server details manually.
First make sure that you have IMAP or POP enabled in your Gmail account. You can do it as following:
After logging into Gmail click the "Settings" link in the top right set of navigation followed by the "Forwarding and
POP
/IMAP" tab. These are shown in the screenshot below highlighted with the red arrows.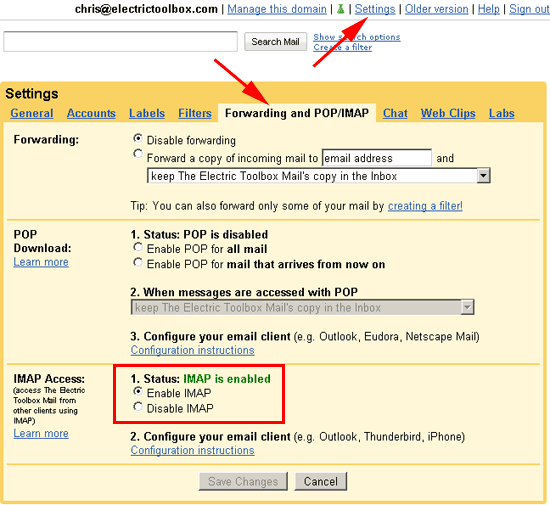 By default IMAP is not enabled. The "IMAP Access" section is highlighted in the above screenshot with a red box. Simply select the "Enable IMAP" option and then click the "Save Changes" button. You will now be able to acess Gmail via IMAP.
Note that you can allow POP access to your Gmail using the "POP Download" settings and selecting one of the "Enable POP…" options. However it is better to use IMAP.
The settings you need to connect to your IMAP mailbox are as follows:
IMAP Server: imap.gmail.com
Use SSL: yes
Port: 993
Login name: Your full email address e.g. my-email-address@gmail.com
Then you will need to go to Allow less secure apps settings page and choose Allow to let other apps access your Google account. If you already collect Gmail on your iPhone or Thunderbird or any other non-Google related mail client you may already have turned on this setting. Here is the link.
https://www.google.com/settings/security/lesssecureapps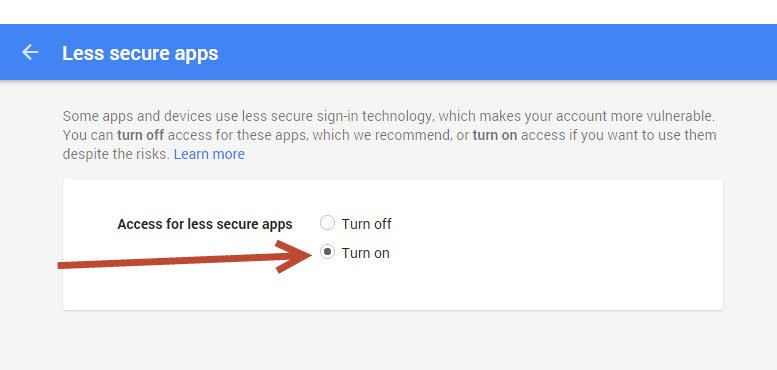 Feedback
Thanks for your feedback.