Email in Trash and Deleted folders are not included in search results. To search these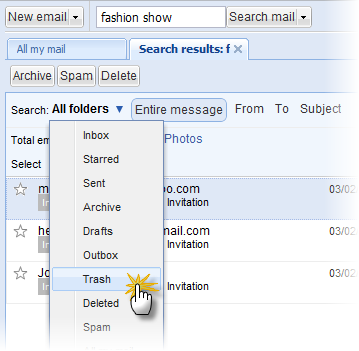 specific folders, you must first search normally using the Search box on the top of your email screen and then select the desired folder (i.e. Trash or Deleted) from the folders dropdown menu in the search results.
Feedback
Thanks for your feedback.