To change the color associated with a particular calendar, just follow these steps:
1. In the calendar list on the left, move your mouse over the appropriate calendar and click the right drop-down arrow.
2. Click on the box containing your preferred color; your calendar will immediately update with the new color scheme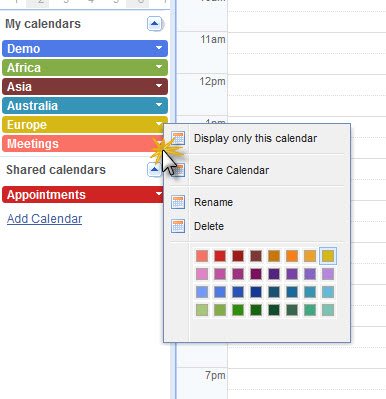 Feedback
Thanks for your feedback.