Adding new users to your Starkit account is very easy and fast. Just follow the steps below:
1. Click Settings on the left accordion menu
2. Click Users under Settings on the left accordion menu
3. In the Users page, click Add New User
4. In the Create New User pop up, fill in the email and name of the new user
5. Click Continue. The new user is created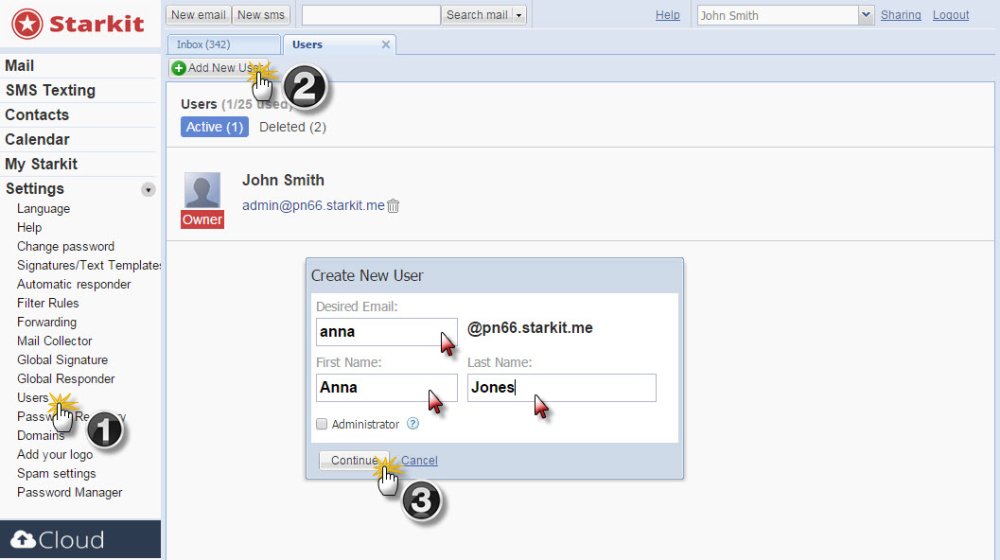 As an administrator you can impersonate other users by using the drop down user list on the top right corner. When impersonating another user, the administrator has access to exactly what that user would have access to in the system. Starkit records anything the administrator does while impersonating another user as having been done by that user.
Use this feature to test what different users can do in the system and to perform actions for them in their stead, for example adding email accounts in user's mail collector.

Feedback
Thanks for your feedback.