Connecting Starkit
• Turn off the display and connect it to the Starkit HDMI connector (use the HDMI to DVI adapter if needed).
• Connect the USB keyboard and mouse to USB 2 connectors.
• Plug the Ethernet cable into the Ethernet connector.
• In Starkit models with WiFi: Mount the WiFi Antennas on the SMA connector by turning it clockwise repeatedly until the antenna holds firm.
• Insert the DC plug into the Starkit DC-in jack. Rotate clockwise 900 to secure.
• Connect the power supply to the AC cord and plug the cord into AC outlet. The front panel logo should light up as the Starkit boots.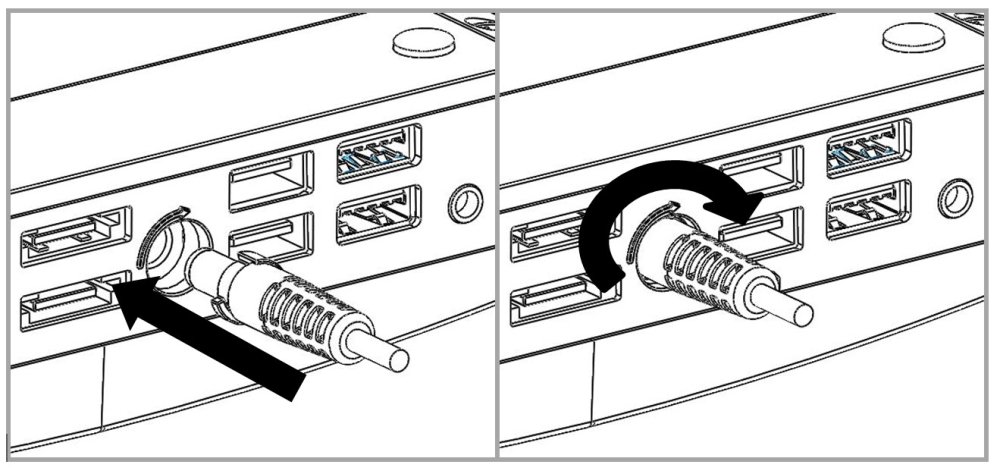 Feedback
Thanks for your feedback.