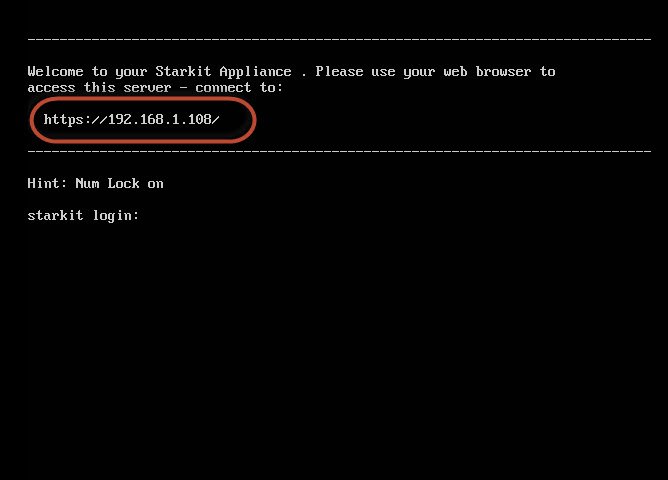 Your Starkit apliance uses a self signed certificate to maximize your security. You will have to accept your Starkit's self signed certificate the first time you access the web interface.
If you use Chrome:
1. Click the Advance option
2. When advance options expand click Proceed to yourname,starkit.me (unsafe)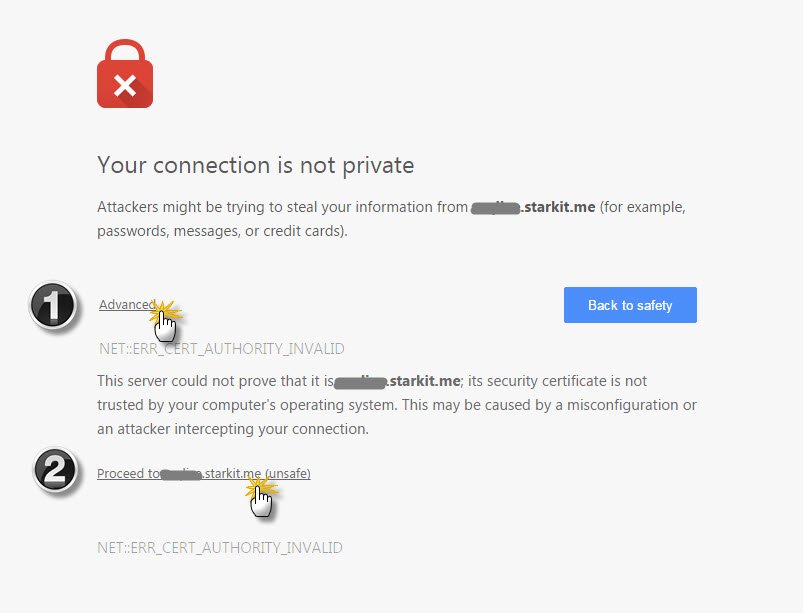 If you use Firefox
1. Click the option I understand the risks
2. Click the button Add exception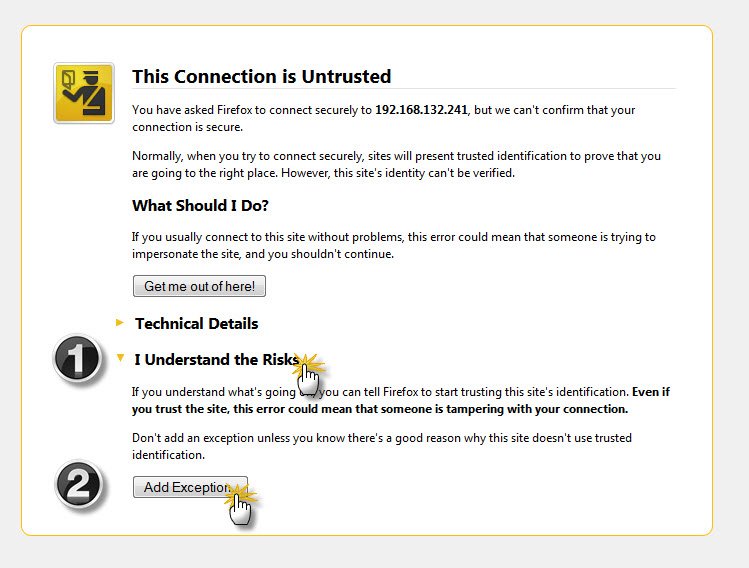 On the pop up click the button Confirm security exception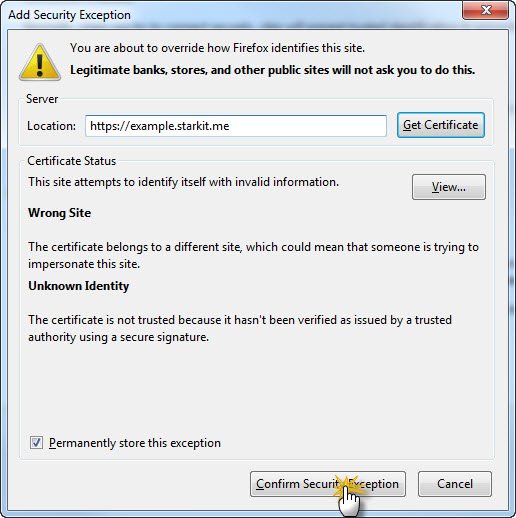 When you access the web interface successfully you will be asked to activate your Starkit and setup your administrator account.
1 – Activate your Starkit
Enter your license key to activate your Starkit. Accept terms of se and continue.

2 – Create Admin Account and Password
In the final step you create your Starkit administrator email and password.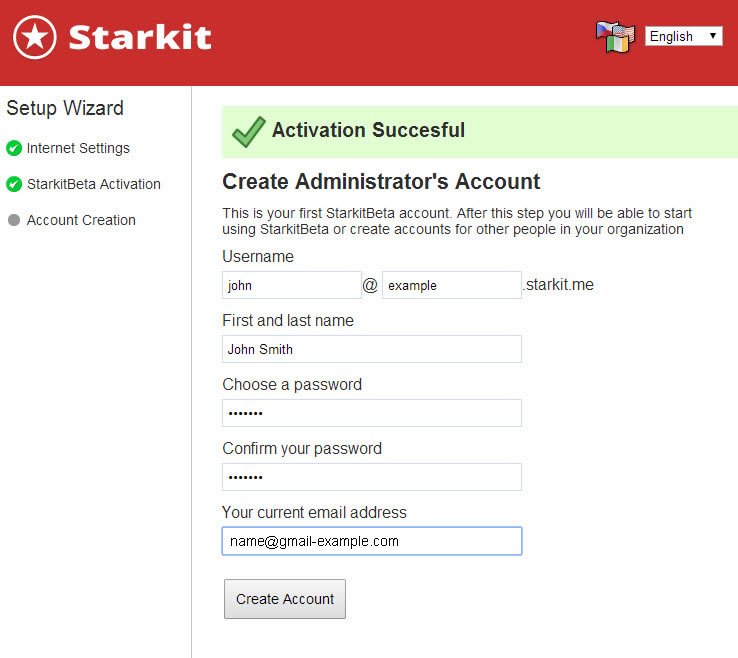 3 – Congratulations! Starkit setup is completed.
This is the final screen showing your Starkit login URL and IP information. Please follow the onscreen instructions how to set up your firewall in order for your Starkit to send and receive emails and also for you to have access to the Starkit web interface using any other computer. Note that, if your firewall is not set up yet, you can still access your Starkit by typing your Starkit internal IP on any web browser using a computer within your network.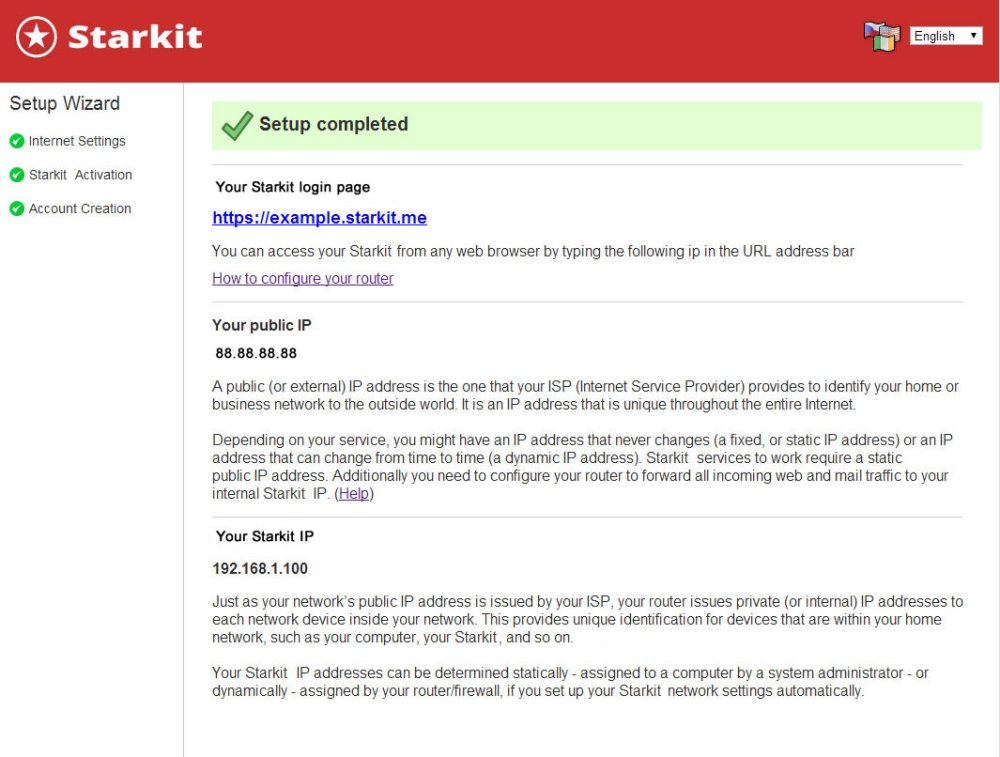 Feedback
Thanks for your feedback.