Measurements > Color By Measurements
Colors the separate features in the Current Image according to a set of feature measurements.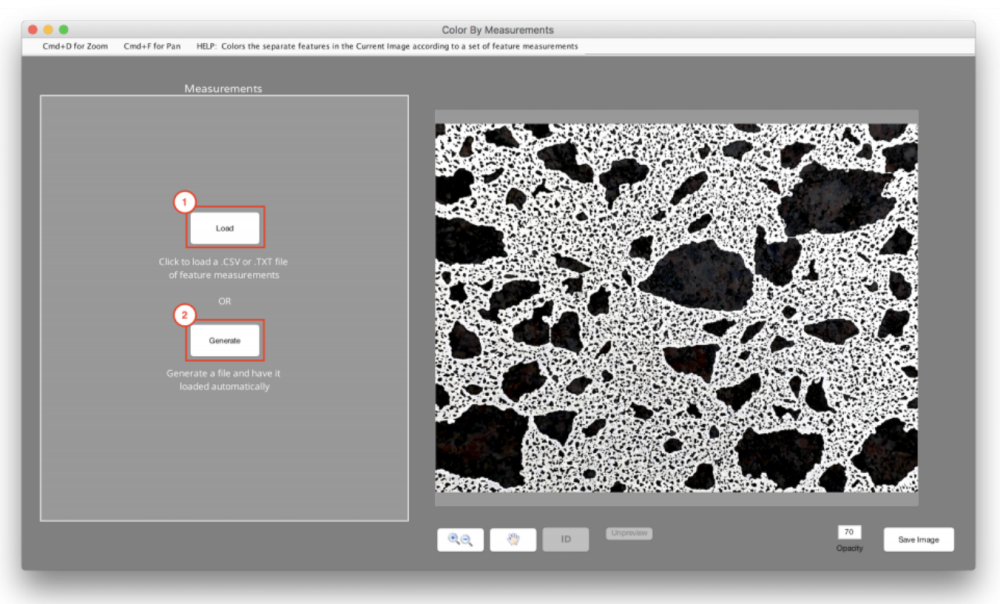 1.

Load
If you have already generated measurements beforehand and then decide to produce a color-coded image, you can load the measurements file here.
2.

Generate
If you have not yet generated measurements, you can generate measurements here to produce a color-coded image.
Then, the following window will appear where you can select your desired feature measurements for your color-coded image.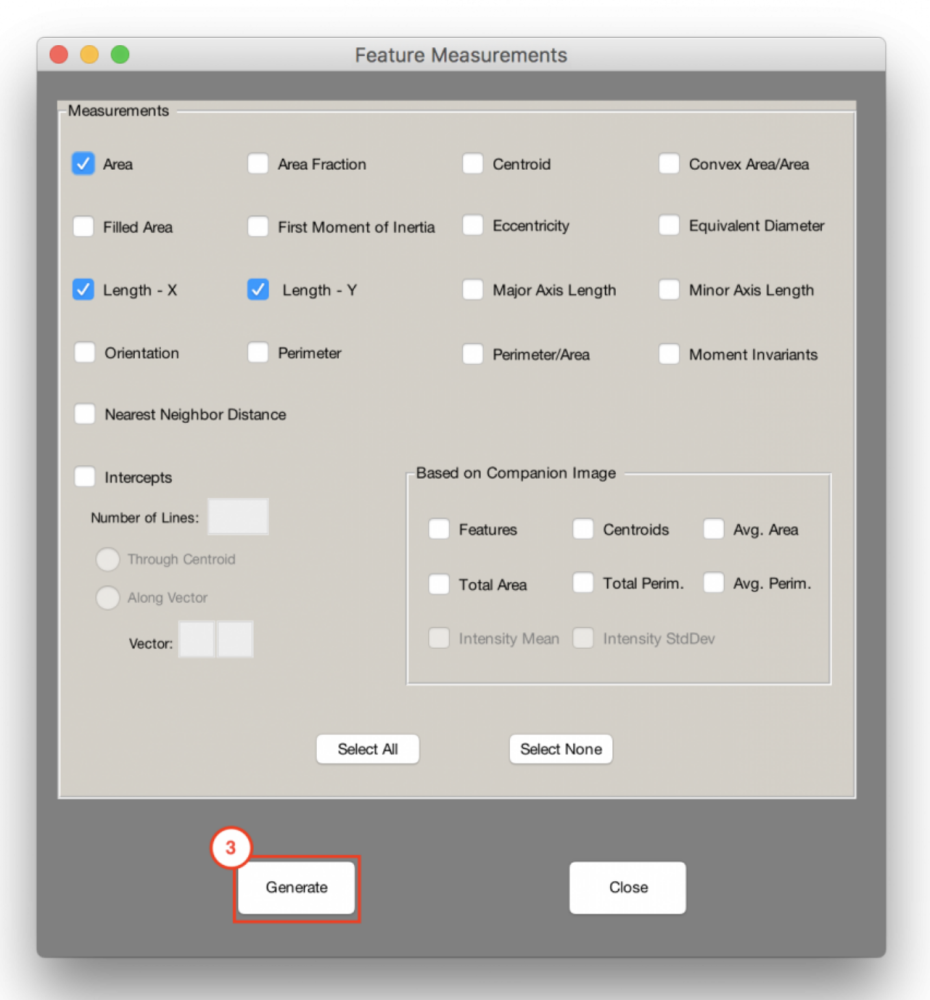 3.

Generate

Refer to Feature Measurements page for further description on each feature measurement.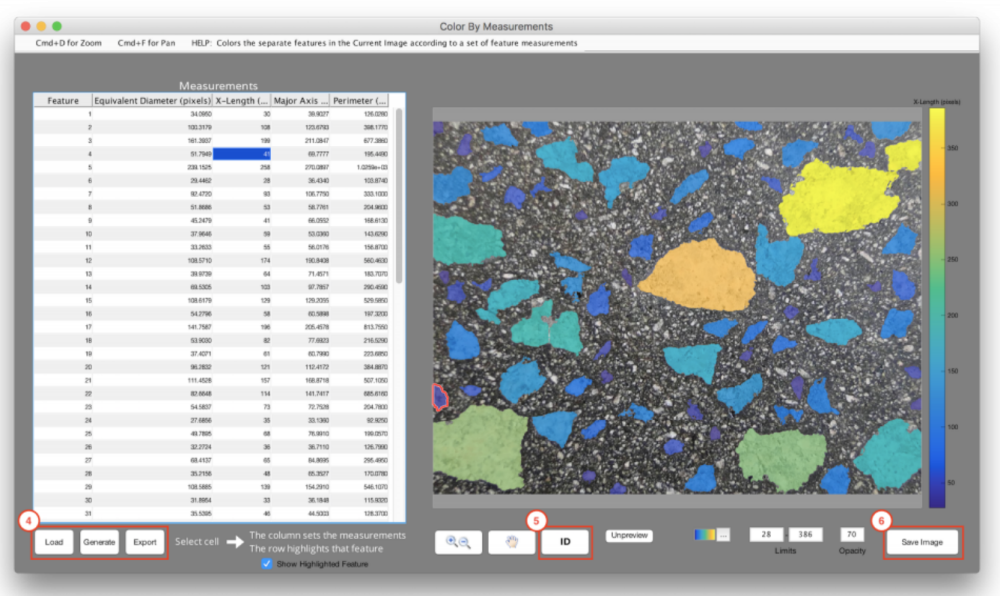 4.

Load, Generate, Export
Load: You can start over and create a new color-coded image by loading a feature measurements file.
Generate: You can create a new color-coded image by selecting new feature measurements.
Export: You can export the existing feature measurements results to a file.
Click on any cell in the column you desire to create the corresponding color-coded image. The row of the cell you select will place a red outline around that corresponding feature ID. You may toggle this outline using the "Show Highlighted Feature" checkbox.
5.

ID

ID allows you gain measurement data for a specific feature.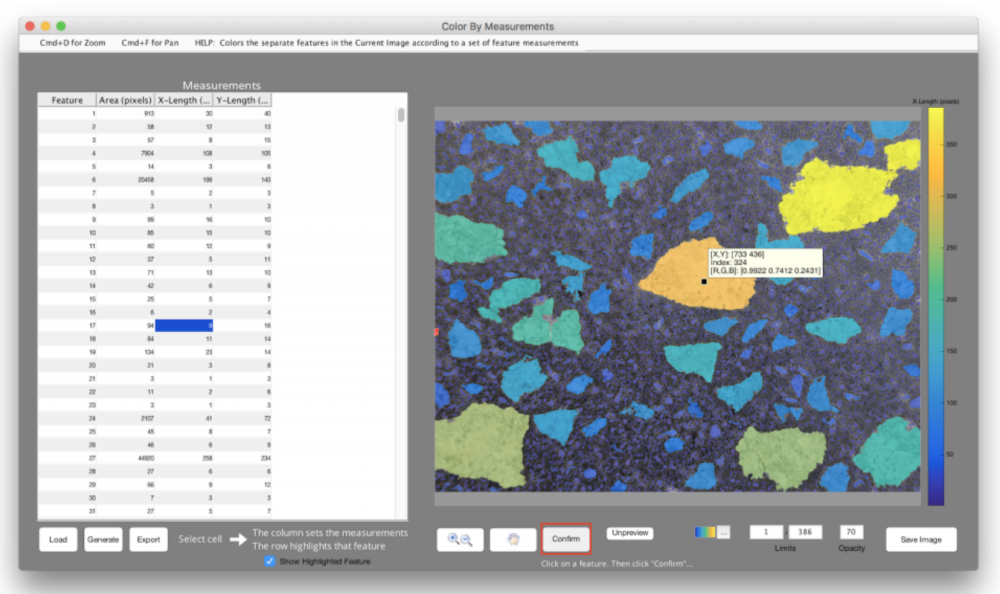 Once you click ID, click any feature you want in the image and then click Confirm as outlined in the red box.
6.

Save Image

Save Image allows you to save the current "color by measurements" image.
Tutorial